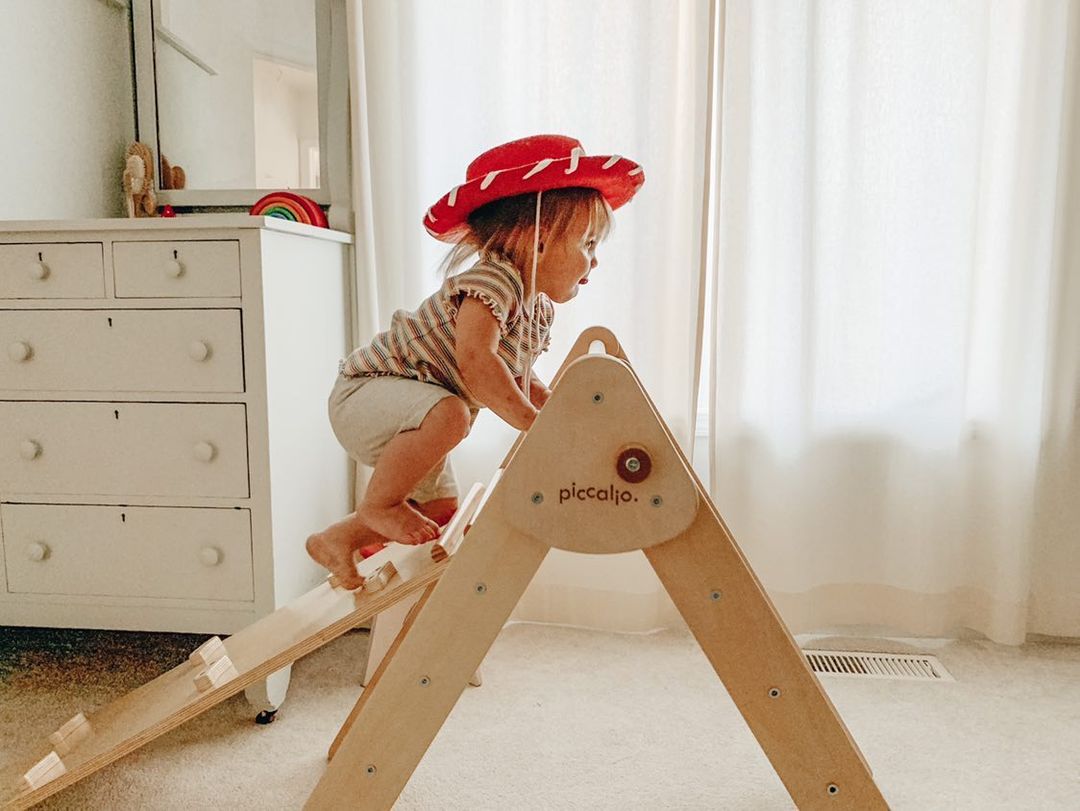 5 of the Best Gifts for 1 Year Old Boys
What is the best gift for a 1-year-old boy? An invitation to a birthday party can send you scrambling for the best toys for a 1 year old. You want to find something unique, durable, and exciting! With so many options to choose from, it can be a challenge to find the perfect 1 year old birthday gift.
If you're looking for excellent gift ideas for a 1-year-old boy, we're here to help! This gift guide includes five fabulous ideas that are sure to be a hit with any 1-year-old boy in your life. Whether it's for a birthday, holiday, or just for fun, we're sure these toys and gifts are excellent choices:
The Best Toys for 1 Year Old Boys
1. Best Climbing Toy: Pikler Triangle Set
At the age of 1, boys are just beginning to walk, cruise, and achieve their independence. The Pikler Triangle Set makes a perfect gift. It promotes important strides in development while also being a fun toy.
Beautiful in living rooms and playrooms, the Pikler Triangle's slide and rock wall create hours of fun and playing make-believe. Young children can pretend to climb up a mountain. Or, throw a blanket over it and climb into a cave with stuffed animals. It's easy to see why this popular wooden toy tops our best toys for 1 year old boy list.
Most importantly, this gift is something with which your beloved 1-year-old can grow. With a weight limit of 132 pounds, children up to age 6 can still enjoy climbing and playing with this beloved toy. What's not to love about this wonderful gift?
 2. Best Rocker Toy: Surfer Balance Board
Ready, set, surf! This fabulous wooden toy offers a world of possibilities. Rock in it like a chair, practice balancing over the bridge, or use it for playing with cars.
The Surfer Balance Board is a versatile and attractive educational toy that encourages exercise and creative play. Crafted for lasting fun, the surfer can handle up to 485 pounds. It's a toy for 1-year-old boys that they will enjoy for years to come. 
3. Best Gift for Building Independence: Mini Chef Convertible Helper Tower
Are you looking for the best birthday gifts for a 1-year-old boy that are also unique and original? You won't want to miss the Mini Chef Convertible Helper Tower!
This educational gift is perfect for encouraging independence and creating a lifelong love of cooking. Young boys will love accessing the kitchen counters to make a snack. After, the tower turns into a table that's just the right size for toddlers. Our helper tower grows with your 1-year-old thanks to adjustable access steps.
4. Best Creative Toy: Acrobat Balance Beam
During this age range, boys are working on their walking skills. That makes them interested in challenges such as balance beams.
A set of Acrobat Balance Beams can also provide a great highway or bridge for driving cars and trucks. Development experts agree that parents should encourage this sort of pretend play. Playing this way helps your 12 month old learn about emotions, language, and so much more!
While working with the beams, 1 year old boys also get plenty of exercise and gross and fine motor skills. This wooden toy is easily a favorite on our list of best toys for 1 year old boys.
5. Best Gift for Fine Motor Skills: Mini Chef Apron & Hat Set
If you're searching for one of the best birthday gifts for 1 year old boy, we have something special for you! Encourage your favorite little toddler's interest in cooking by purchasing a Mini Chef Apron & Hat Set. The set is perfect for your 1 year old or 2-year olds, and 3-year olds as well!
At the age of 1, boys are ready to work on their fine motor skills like pouring, chopping, and mixing. The Mini Chef Apron and Hat Set can build interest in working on these skills, while also keeping the kitchen (and chef!) clean. Make this gift perfect by adding a mini cutter, which is the ideal, safe starter knife for a budding chef. 
Choosing the best gift for a 1 year old boy is easy with the right inspiration! These quality gifts are unique, allow for growth, and are the perfect choice for any toddler. Which one will you pick?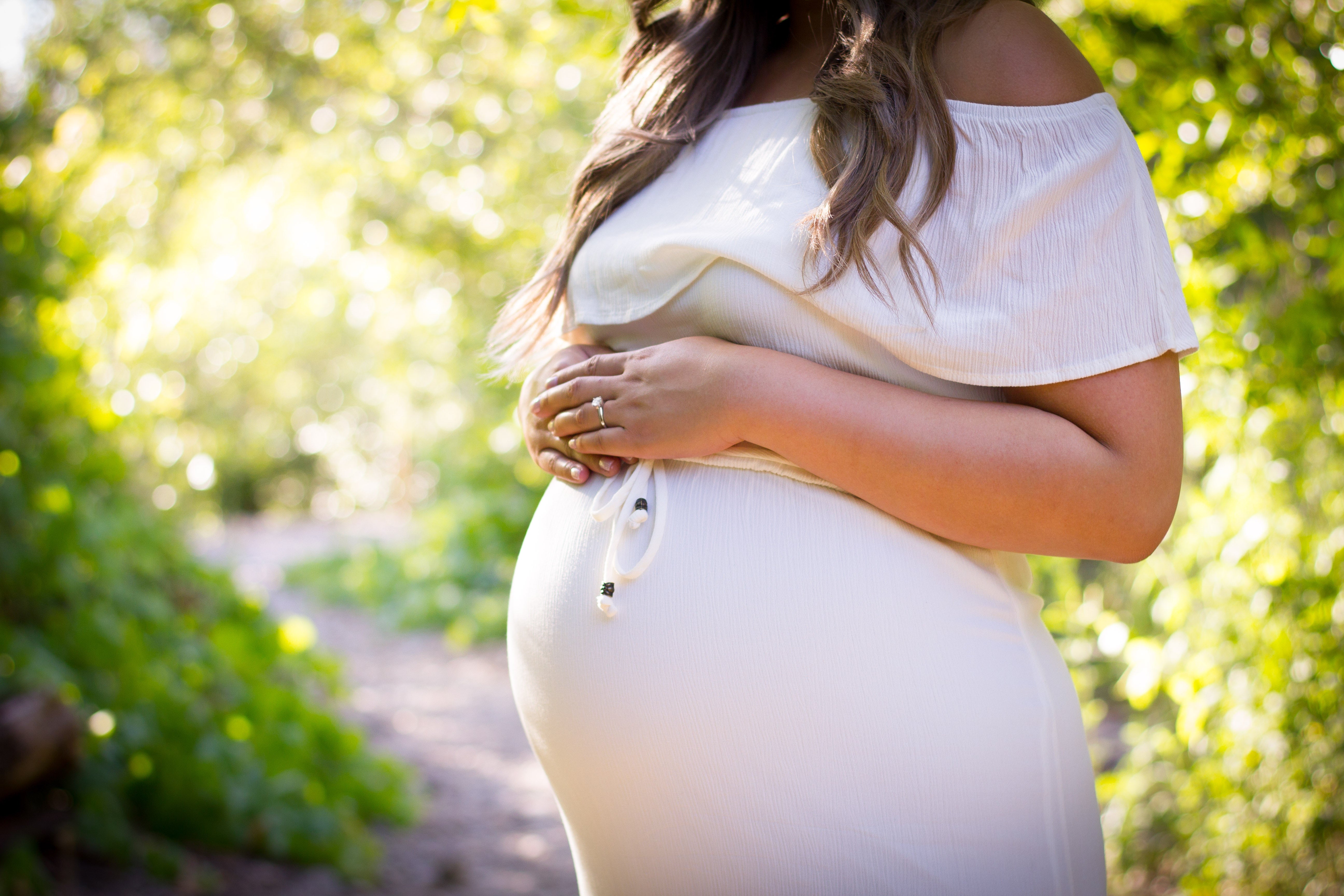 The Top 7 Best Prenatal Vitamins
Finding out you're pregnant is an emotional event. It can feel exciting and overwhelming all at once. Suddenly, your body is growing a beautiful new human being! Picking out the best prenatal vitam...