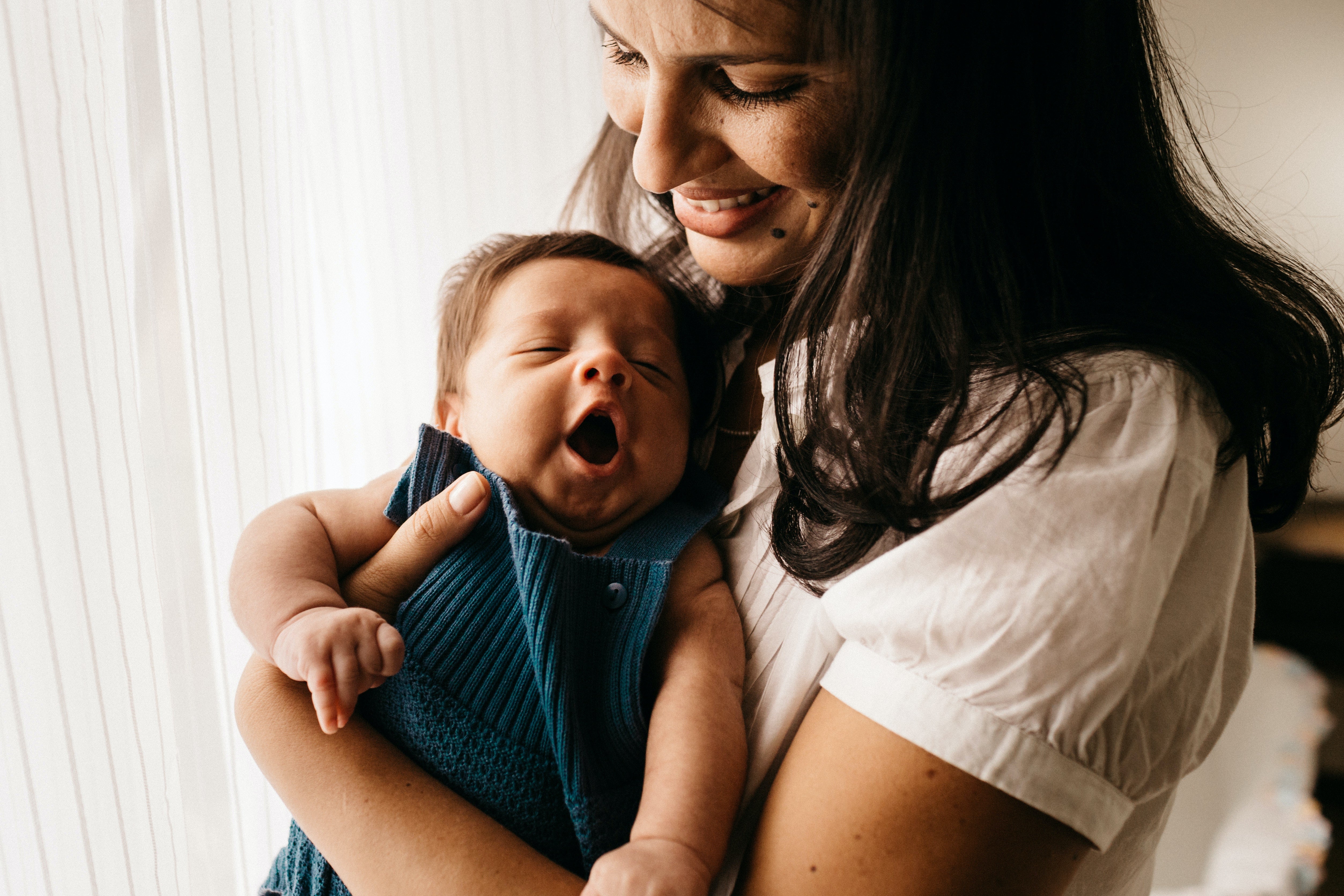 9 Best Baby Bouncers and Swings Your Baby Will Love
This article contains affiliate links, which means we may earn a commission if you make a purchase through the provided links. We only recommend products or services that we believe will add value to our audience. 
Experienced parents understand that baby swings and bouncers can be game-changers. Nothing can calm a crying baby quite like a quality baby swing. It mimics the movement babies experience in the womb, helping soothe them. Baby swings and bouncers give parents a well-deserved break. They give you the chance to set the baby down and rest your back or finally grab that shower!
I remember trying to get dressed when my son was a few months old. My son began fussing and crying on the bed, where he was lying. Instinctively, I started bouncing and swaying before realizing I wasn't even holding him! I soon learned that a baby swing or bouncer could help soothe my baby while I got other things done.
Are you ready to discover how a baby swing can help you? Discover 12 parent-approved best baby swings of 2023. You won't regret purchasing one of these very helpful baby swings.
The Best Baby Bouncers and Best Baby Swings of 2023
There are thousands of baby swings and bouncers to choose from. Which is the best one? The answer to that question depends on your space, needs, and even your style. Take a look at a few of our top picks:
Image courtesy of Nuna Baby
This baby swing grows up beautifully with your baby. Offering a gliding-style swing, the Nuna LEAF has an organic cotton insert that cushions your baby. It also offers three recline positions. That helps your infant grow with the swing which transitions into a comfortable toddler chair! 
Save on electricity with this baby swing. Give it a small push and it will run smoothly (and silently!) for two minutes. Or, lock it into place so that the chair doesn't move at all. 
Price: $300
Power Source: None needed
Weight Limit: 130 pounds
What we love best: The Nuna has an impressive weight limit and attractive design. Plus, it really is quiet! 
Image courtesy of BabyBjorn 
Have your baby join the family with his comfortable baby bouncer. While in this bouncer, babies can freely kick their legs. The movement makes the seat bounce gently. Or, a caregiver can push softly on the back of the bouncer to bounce the baby.
Easy to carry with you anywhere you go, the BabyBjorn Bouncer is a comfortable seat for your baby. Enjoy a hands-free moment with this stylish baby bouncer. It's also easy to clean. Simply take the fabric cover off and throw it in the washing machine.
Price: $209.99
Power Source: None needed 
Weight Limit: 29 pounds
What we love best: The BabyBjorn is beautiful, portable, and comfortable for baby. What more can you ask for?
3. Best Infant Swing: Munchkin Bluetooth Enabled Lightweight Baby Swing with Natural Sway
Image courtesy of Munchkin 
The Munchkin is lighter than a gallon of milk and offers that comforting side-to-side swing infants love. It's also one of the more portable baby swings, as you can fold it up and tuck it away or take it with you to Grandma's.
This fun little baby swing also comes with a remote control and a timer setting. That's right! You can set it for 30 minutes so you don't have to worry about your baby fussing.
Price: Price varies depending on vendor
Power Source: AC Adapter
Weight Limit: 20 pounds
What we love best: We love that this model is portable, has a timer setting, and can play a wide range of nature sounds.
4. Best Baby Bouncer with Orthopedic Design: Ergobaby 3-in-1 Evolve Bouncer
Image courtesy of Ergobaby 
Designed with the help of a pediatric orthopedist, the Ergobaby 3-in-1 bouncer is perfect for infants and toddlers. Plus, as your baby grows, they can continue to use the bouncer. It converts into a comfy toddler seat. 
Installing a toy bar on this best baby bouncer is easy. Your little one will love batting at soft toys while sitting in the bouncer. 
Spit up? No problem! The whole cover comes off for washing. 
Price: $199
Power Source: None needed
Weight Limit: 29 pounds
What we love best: Attractive and soft, we love how comfortable this bouncer is for baby.
5. Best Baby Bouncer with Sleek Design: Lemo Bouncer
Image courtesy of Cybex
Sleek and elegant, the Lemo Bouncer offers a modern design. It's simple, yet sophisticated. And babies love it! 
The Lemo Bouncer is easy to set up and take with you wherever you go. Take it for outdoor adventures or to Grandma's house. Baby will always be comfortable snuggled with the cozy removable insert. 
Price: $199.95
Power Source: None needed
Weight Limit: 20 pounds 
What we love best: We love the sophisticated, yet simple design that also offers maximum comfort for baby.
6. Best Baby Swing with Modern Vibes: Maxi-Cosi Cassia Swing
Image courtesy of Maxi-Cosi 
Bringing modern vibes, this fun baby swing requires no assembly. That's right! You can just open the box and it's pretty much ready to use.
This model has a special motion-sensing feature. When your baby starts to fuss, it will automatically start swinging to calm your baby. It's truly a modern feature made with busy moms and dads in mind.
Price: $199.99
Power Source: Batteries or AC Adapter
Weight Limit: 20 pounds
What we love best: We love the motion-sensing feature, smooth swinging motion, and chic, modern design.
7. Best Wooden Baby Swing: Charlie Crane Baby Rocker LEVO
Image courtesy of Charlie Crane
Picture a rocking chair designed for a baby. This is it! It's a gorgeous piece of furniture made of beech wood and soft fabric. Whether you put it in your living room or the baby's nursery, your baby will be cozy and comfortable in the rocker. 
Price: $299.00
Power Source: None Needed 
Weight Limit: 19 pounds with the harness, or up to 5 years old without the harness
What we love best: We love that this is a beautiful piece of furniture your baby can enjoy well into their childhood.
8. Best Baby Swing Combined with Rocker: Graco, Soothe My Way Swing with Removable Rocker 
Clocking in an impressive 16 ways to soothe, this baby swing can dance! From a full figure eight to waves, swaying, and zig-zag, there is a motion pattern your baby will love. This swing also doubles as a rocker that you can remove and carry with you around the house. Although the swing does play music, some parents described the sound quality as tinny and creepy rather than soothing.
This swing comes with a removable rocker. You can pick it up and move it easily from room to room without dismantling the whole thing. That's baby gear goals!
Price: $209.99
Power Source: Battery powered
Weight Limit: 44 pounds
What we love best: Great variety of movements and portability.
9. Best Baby to Toddler Swing: Gladswing Baby Swing for Baby and Toddler
Image courtesy of Gladswing
If you want a baby swing that will grow with your baby into toddlerhood and beyond, this is a great option. This is a more traditional swing. Ideal for a playground or playroom, you and your child can enjoy hours of fun swinging together.
The hammock style of this swing is ideal for children as young as 1 year old. As your child grows, transform it into a chair-style swing!
Price: Price varies depending on vendor
Power Source: Your arms!
Weight Limit: 150 pounds
What we love best: We love that this swing is soft and comfortable for older babies and toddlers.
What to Consider When Buying the Best Swing for Baby
When you're looking at baby swings, there's a lot to consider! Most swings have some basic key features. Here's a rundown of what they are and what you might need:
Swing Speed Options
Many baby swings have a variety of swing speed options from slow to fast. How much your baby weighs often affects these speed options. In other words, the heavier your baby is, the higher the speed you might need.
Plus, baby swings also often have vibration features. This complements the swinging motion to soothe your baby.
Music and Sound Choices
From nature sounds to lullabies and white noise, most baby swings offer some music and sound options. Others even allow you to connect the swing speakers to Bluetooth. That way, you can play your baby's favorite music through your phone.
Reclining Positions
Some swings have several reclining options. Infants often need to recline flatter than older babies for safety reasons. As babies grow, it's nice for them to sit more upright so they can get a better view of their surroundings.
Power Source
The main choices here are batteries and plug-in options such as AC adapters or USB cables. While a plug-in option is nice because you won't need to buy batteries, it does mean you'll need to put your swing near an outlet.
Weight Limit
Weight limits vary greatly among baby swings. Keep in mind that the average one-year-old weighs about 20 pounds. Some weigh much more than that! That said, by the age of one, many babies are also crawling around and won't need to use a swing anymore.
The age when babies use swings most is from birth through about 9 months old.
Harness
For infants, five point harnesses are ideal. That's because infants need help holding their head and neck in place. However, older babies may be more comfortable and just as safe with a lap harness.
Toy bar and other Entertainment
Toys, mobiles, and mirrors help keep your baby happy and entertained when sitting in the swing. These toys also encourage your baby to use their hands, build hand-eye coordination, and more! If you want all the bells and whistles, look for a model with a toy bar.
A baby swing is ideal for so many situations. It can help soothe your upset baby. It can also be a great spot to plop the baby. You can't strain the noodles with a baby on your hip! With a baby swing nearby, you can put your baby down for a minute. 
A baby swing is also ideal for calming your baby to sleep when your arms just can't rock any longer. Once your baby is sleeping, you can move them to their crib. It's such a versatile option!  
How to Buy the Best Bouncer for Baby
Baby bouncers are simple and have fewer features than baby swings. That can be a plus for many families! The most important considerations are:
Weight Limit

:

Baby bouncers are ideal for infants. So, even the best baby bouncers may have weight limits of about 20 pounds. However, some designs turn into toddler chairs that may have higher weight limits. 

Reclining Positions

:

Because bouncer seats are often useful with infants, be sure the bouncer can be reclined to an almost horizontal position. Ideally, the bouncer will allow several positions so that your baby can be more upright as they grow. That way, they can see more and participate in family life. 
When buying the best baby bouncer for your needs, remember that bouncers don't rock or swing. Instead, your baby produces the movement. When your baby kicks or moves their arms, the bouncer will move gently. 
Bouncer seats are an ideal seat for when your baby is happy and awake. In my family, a bouncer has been a great option for family time. We get the chance to rest our arms. Yet, the baby still gets to interact with us and older siblings. 
Safety When Using a Baby Bouncer or Baby Swing 
Safety is a priority for parents. When using a baby swing or bouncer, there are important safety features. For example, always make sure to use the safety harness system. This will ensure your baby sits correctly in the seat and stays safe. 
Also, avoid allowing your baby to sleep in a swing or bouncer. It's true that baby swings and bouncers are very relaxing. The soothing movement can help your baby sleep.
The American Academy of Pediatrics says babies should only sleep in a safe sleep space. So, if your baby falls asleep in their swing or bouncer, move them to their crib.
Finally, be sure the product you'd like to buy follows safety guidelines. You can check for product recalls by the Consumer Product Safety Commission to be safe.
Choosing Your Baby Swing or Bouncer
Selecting a baby swing or bouncer is like selecting a helper who will work with you to keep your baby happy. Today's baby swings and bouncer seats come in many different styles. Some are small and simple. Others are fancier and may take up more space. Choose one that will fit best with your home, life, and style.
Do you have a favorite baby swing or bouncer that saved your sanity as a parent? Tell us about it!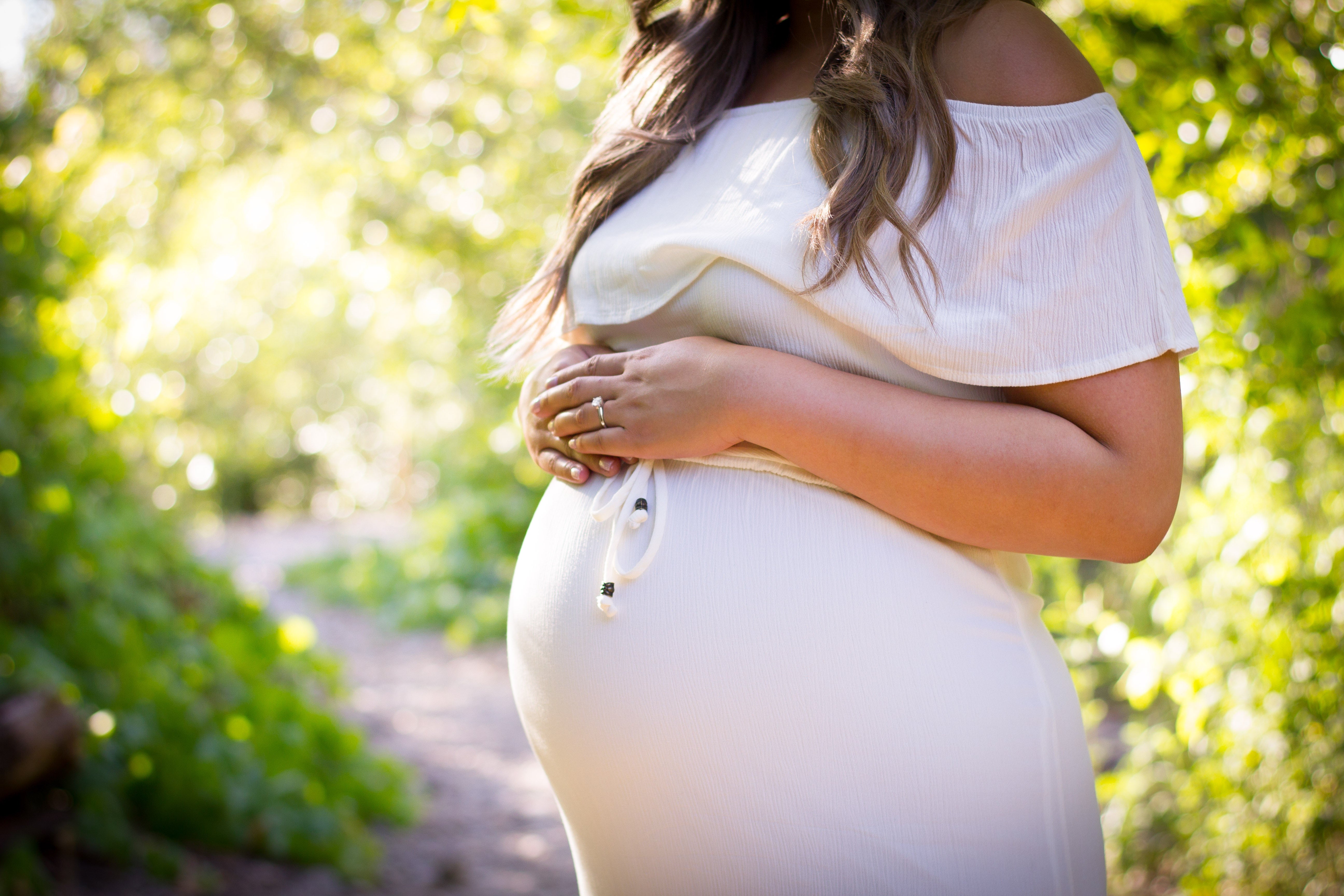 The Top 7 Best Prenatal Vitamins
Finding out you're pregnant is an emotional event. It can feel exciting and overwhelming all at once. Suddenly, your body is growing a beautiful new human being! Picking out the best prenatal vitam...