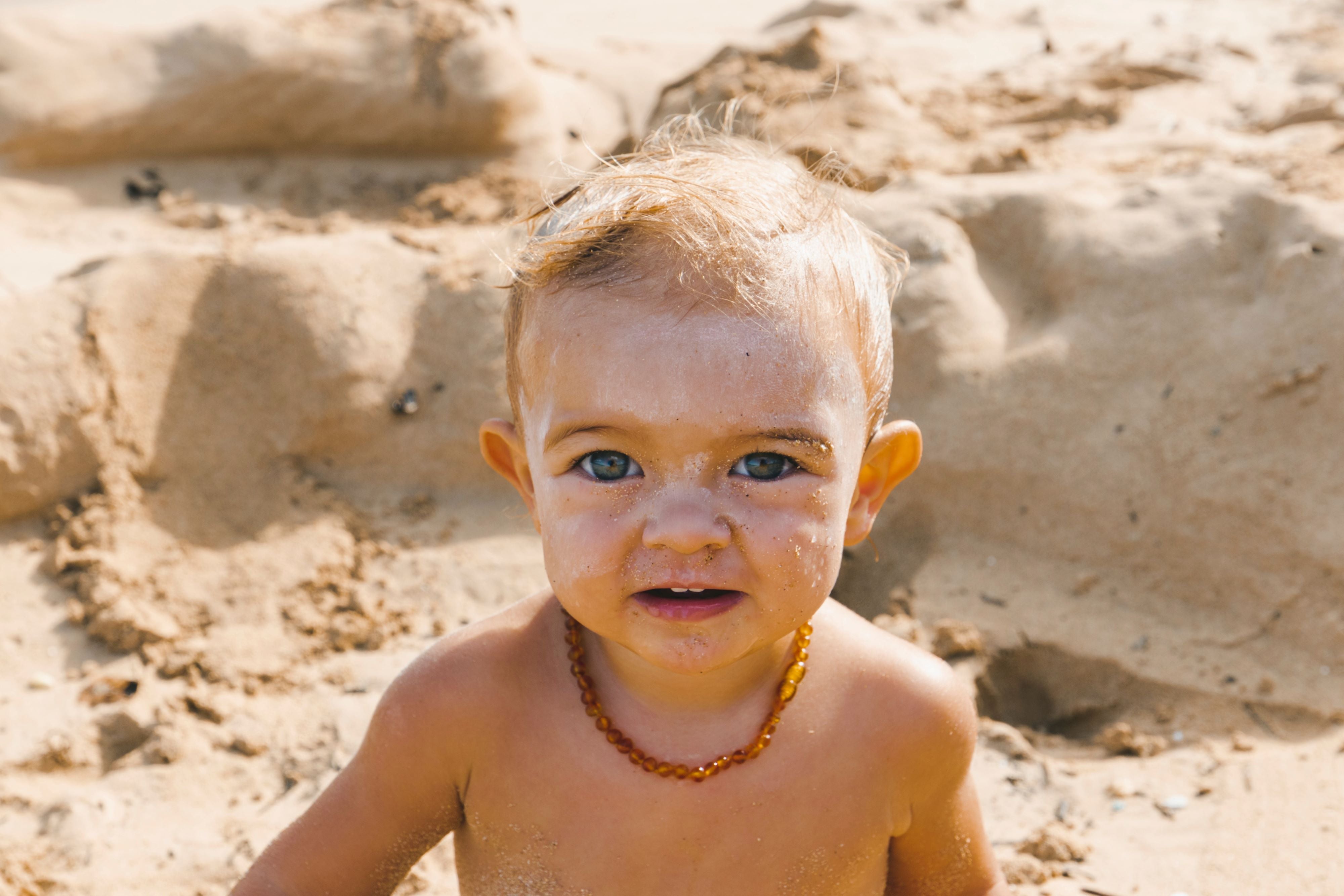 Top 10 Best Baby Sunscreen Products for Infants and Toddlers
This article contains affiliate links, which means we may earn a commission if you make a purchase through the provided links. We only recommend products or services that we believe will add value to our audience. 
Your baby's skin is delicate, soft, and perfect. The last thing you want is for your baby to get sunburned. So, when going outside, baby sunscreen is a must. What is the best sunscreen for babies?
There are many options from which to choose. From organic baby sunscreen to chemical sunscreens and mineral sunscreens, it's hard to know what's best! What you really want is a safe and effective sunscreen that will protect your baby's skin.
We've done the legwork on baby sunscreen options to figure out which products are best. Plus, you'll find a helpful summary of the types of baby sunscreens, what the American Academy of Pediatrics recommends, and how to make your final choice.
Types of Baby Sunscreens
There are two main types of baby sunscreen. Here's what parents should know about each type:
Physical Sunscreen:
Another name for this type of sunscreen is mineral sunscreen. These sunscreens work by reflecting the sun's UV rays. They don't absorb into the skin. Instead, they stay on top of the skin to protect it.
An active ingredient you might see is zinc oxide. Titanium dioxide is another common one.
Chemical Sunscreen:
These sunscreens work by absorbing UV rays. They trap them so that your skin doesn't absorb the rays. Then, they release the UV rays as heat.
Some common active ingredients are octinoxate and avobenzone. Chemical sunscreens are often easy to apply.
Both types of sunscreen can protect your baby from harmful UV rays. However, the best sunscreen for baby will depend on your baby's age, any allergies they may have, the activities you're engaged in, and more.
Top 10 Best Baby Sunscreen Products
Are you ready to hit the beach or the park on a sunny day? Here are some of our favorite baby sunscreens to pack in your diaper bag. As you browse, keep in mind that all baby sunscreens on this list are broad spectrum sunscreens that protect from UVA and UVB rays.
Image courtesy of Roe
Loved by parents of children with sensitive skin, this sunscreen is vegan and reef safe. It's a mineral sunscreen that uses zinc for 30 SPF protection. It goes on smooth and doesn't leave a white or chalky residue like many zinc products. It's cruelty free to boot!
Image courtesy of Attitude
Sunscreen simply slides on with this sunscreen stick! Made with a fragrance free option, this sunscreen is also great for babies with sensitive skin. The cardboard packaging is as environmentally friendly as the sunscreen formula which is safe for coral reefs.
Image courtesy of Babo Botanicals
Shake and spray for the easiest sunscreen-applying experience of your life! No more chasing after your wriggling, squirming toddler with this gem of a baby sunscreen. After spraying, you simply do a quick rub, and your baby is good to go.
Image courtesy of Blue Lizard
This sunscreen not only protects baby's skin but also nourishes it. With ingredients like aloe vera and vitamin E, this baby sunscreen is ideal for keeping your baby's skin soft and smooth. It is also fragrance free and contains no harmful chemicals like parabens.
Image courtesy of Badger
Made with just seven ingredients, this is a baby sunscreen you can trust. Badger's sunscreen also contains moisturizing elements like vitamin E and soothing ingredients like chamomile. Parents love that it's nourishing, gentle, and easy to apply.
Image courtesy of Ever Eden
Ever Eden's sunscreen is perfect for the whole family, not just baby. Water-resistant and sweatproof, this baby sunscreen can get active with you. Like all sunscreens, you'll still have to re-apply regularly to make sure you're protecting your baby. 
Image courtesy of Earth Mama
Feel good about buying this baby sunscreen which is a plastic neutral product. Plus, it offers excellent protection from the sun using safe ingredients for your baby. In this product, you'll find shea butter and calendula, as well as red raspberry seed oil.
Image courtesy of Supergoop
Applying sunscreen can be messy. But not with Supergoop's Sunnyscreen stick!
The stick design really does make it easy to apply. You don't have to worry about squirting while managing wiggly arms and legs. Plus, it's full of nourishing goodness for your baby's skin.
Image courtesy of Pipette
Babies and parents alike love this sunscreen. This reef-friendly formula is light and blendable while also protecting your baby when you're out in the sun. Wear this sunscreen daily and slip a travel size in your diaper bag to re-apply.
Image courtesy of Sun Bum
Unlike the others on the list, this is a chemical sunscreen. It goes on clear rather than white! That's a major perk for many families. Plus, it's easy to apply and doesn't make a mess.
How to Choose the Best Baby Sunscreen
How can you choose the best baby sunscreen for your needs? Consider your activities and the features of the sunscreen before making your final decision. Some major factors in your decision may include:
Swimming and water activities
:
Most sunscreens have some water resistance. Check the label to be sure. However, you'll need to reapply sunscreen after swimming. It's also best practice to reapply after 40 to 80 minutes of being in the water.
Test the sunscreen first
:
You can test the sunscreen if you're concerned about allergic reactions or skin sensitivities. A good spot might be on your hand or the inside of your wrist. Put a small amount of the sunscreen on your baby for a few days before applying it on your baby's face.
Chemical vs. physical sunscreens:
Experts suggest that physical or mineral sunscreens are usually safer for sensitive skin. Because babies usually have sensitive skin, this is usually the best option for them as well.
Expert Recommendations on Using Baby Sunscreen
The American Academy of Pediatrics recommends keeping babies under 6 months out of the sun as much as possible. So, bring an umbrella and a wide-brimmed hat for your infant! When babies are 6 months and older, they recommend using any sunscreen. However, mineral sunscreens are best for protecting little noses, ears, and cheeks.
You can also protect your baby by staying out of the sun when it's the strongest. Generally, that's from 10 am to 4 pm. When you are in the sun, also have your child wear sunglasses and a hat. When swimming, you can also use long-sleeved swimming shirts or rashguards.
Buying the right sunscreen is only worthwhile if you also apply it correctly. Be sure to reapply often and use a generous amount. The Skin Cancer Foundation recommends choosing an SPF of 30 or more for days spent outdoors.
Fun in the Sun Starts with Baby Sunscreen
With the best sunscreen for baby in your diaper bag, the adventures await! Taking care of your baby's perfectly soft skin is easy with this list of quality sunscreens. Which one will you choose?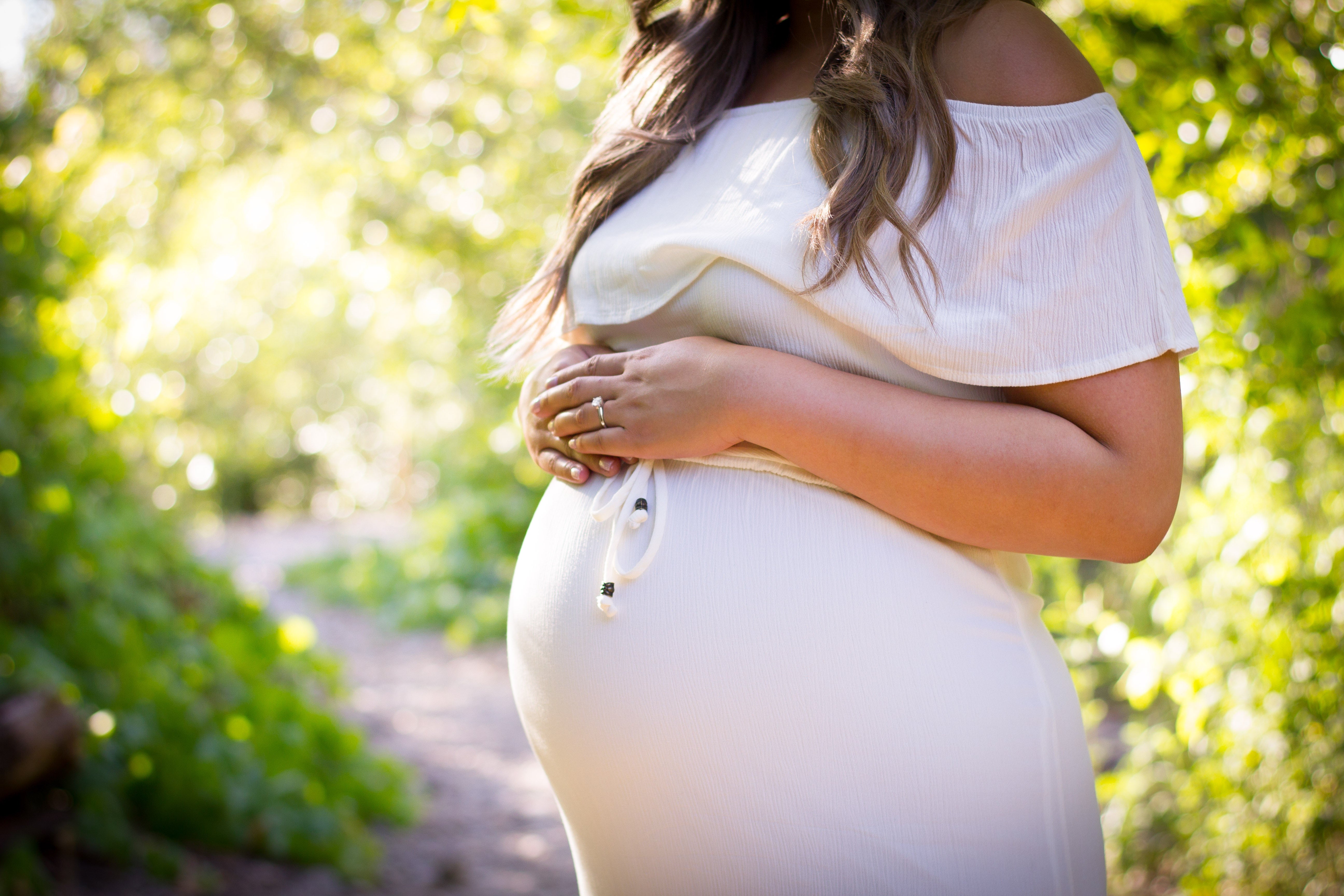 The Top 7 Best Prenatal Vitamins
Finding out you're pregnant is an emotional event. It can feel exciting and overwhelming all at once. Suddenly, your body is growing a beautiful new human being! Picking out the best prenatal vitam...