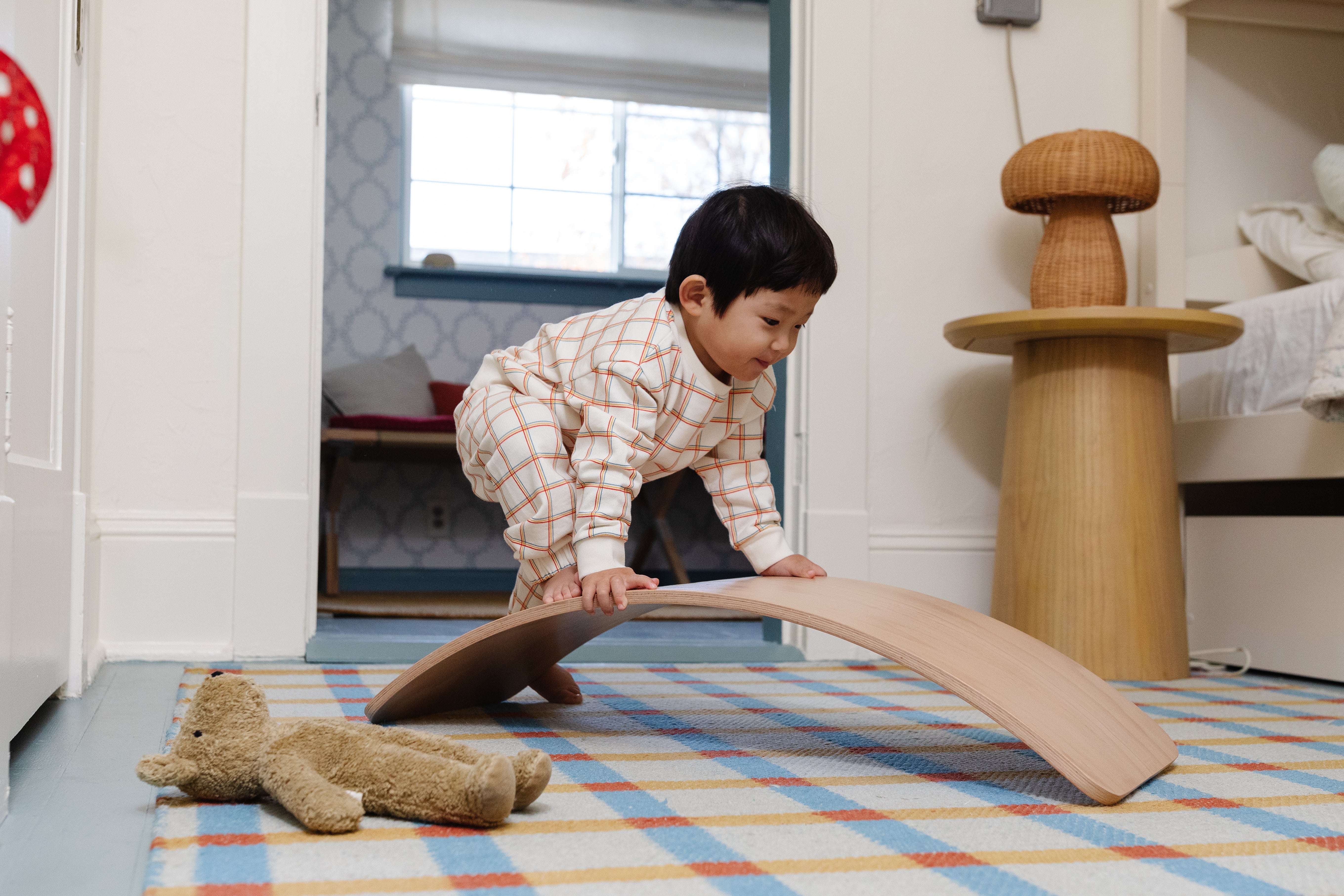 The Top 5 Best Gifts for 3 Year Old Boy
If you've ever met a 3-year-old boy, you know that they're full of energy and curiosity. The best gifts for 3 year old boys will let them explore, learn, and put all that energy to good use. There are so many toys for 3 year old boys it can be hard to choose a gift! In this post, we've made a list of the best gifts for 3 year old boys that allow them to be active, use their imaginations, and learn about the world around them. Check them out!
How to Choose the Best Gifts for 3 Year Old Boys
Choosing the best gifts for 3-year-old boys can be a delightful but challenging task. At the age of 3, boys are just beyond toddlerhood. They are growing so fast and are also showing unique interests and preferences. While some kids love dinosaurs, others love farm animals. Yet others love power tools! How can you possibly choose the perfect toy or gift?
There are so many toys for 3 year old boy, it can be hard to choose just one. To ensure your gift is both fun and age-appropriate, consider these tips for selecting the perfect present:
Safety First:
Safety is paramount when choosing gifts for boys in this age group. Look for toys and gifts that don't have small parts. Although 3-year-olds are old enough to use some small items, choking might still be a concern. Coin batteries can be especially dangerous. Any toys with batteries should be secured behind a panel with screws.
Rounded edges, non-toxic materials, and sturdy construction are also ideal. Remember, Piccalio products are safe and use 0-VOC water-based, acrylic, solvent-free, and non-toxic paints and stains.
Educational Value:
Opt for toys that promote learning and development. At this age, boys are eager to explore and discover. Look for toys that encourage creativity, problem-solving, and fine motor skills. Building blocks, puzzles, and art supplies are excellent choices.
Age-Appropriate Complexity:
Pay attention to the complexity of the gift. A 3-year-old may not be ready for intricate puzzles or complex board games. Yet, they will enjoy simple matching games, shape sorters, and building toys. Kids can build using blocks and play sets!
At the same time, each child grows at their own pace. Some 3-year-olds are quite advanced and can do difficult puzzles. Others excel at sports. If you're not sure how complex a toy the recipient can manage, ask their caregiver.
Interests and Hobbies:
Consider the child's interests and hobbies. The best gifts for 3 year old boy match their interests. Active boys might like a gift that lets them move, climb, and play. Children who love animals like a stuffed animal.
Choosing a gift that aligns with their interests will make it more engaging and enjoyable.
Imagination and Pretend Play:
Imaginative play is a significant part of a toddler's development. Gifts like dress-up costumes, a toy set (e.g., a kitchen or a doctor's kit), or action figures can fuel their creativity and social skills. Even a powered drill toy can be a fun item for pretending to be a carpenter. Children gain many skills when role playing.
Books:
Books are a classic and easily one of the best gifts for 3 year old boys. It's never too early to instill a love for reading. Age-appropriate picture books with colorful illustrations and simple stories are fantastic gifts.
Look for books that encourage interaction, such as lift-the-flap or touch-and-feel books. Pop-up books are another excellent choice. Children love reading these books over and over again! Plus, these gifts provide a fun moment of interaction when you read the book to them for the first time.
Outdoor and Active Toys:
Encourage physical activity with active toys like tricycles, scooters, or a simple ball and hoop set. Climbing toys, and surfer boards can be used indoors or outdoors. These gifts help boys get the wiggles out while also helping them develop coordination.
The best part? Many of these toys will last for years to come. Your special 3-year-old can start using it now and play for a long time!
Arts and Crafts Supplies:
Creative gifts like crayons, markers, stickers, and coloring books can spark a child's artistic expression. These gifts for a 3 year old boy are quality learning resources that can prepare little ones for school.
Musical Instruments:
Musical toys like tambourines, xylophones, or keyboards can introduce children to the world of music and rhythm. They can be both entertaining and educational.
Social and Cooperative Play:
Kids can learn social skills through games! How? Board games can teach important skills like taking turns. For example, "Chutes and Ladders" or "Candy Land," can be a hit during playdates.
Quality Over Quantity:
Did you know that children are more likely to play longer when there are fewer toys available? Instead of overwhelming the child with numerous gifts, focus on a few high-quality items. These items will provide hours of entertainment and learning.
Ask Parents or Guardians:
If you're unsure about the child's preferences, don't hesitate to ask their parents or guardians for suggestions. They may have some great advice about the child's current interests and what would be most useful and well-loved.
Age-Progressive Gifts: Think about whether the gift can grow with the child. Some toys and gifts have multiple stages of play. That means that they remain engaging as the child continues to develop and grow.
Choosing the best gifts for 3-year-old boys involves considering their safety, interests, and developmental stage. Plus, you might take into account the potential for educational and creative play. By keeping these factors in mind, you can choose gifts for 3 year old boy that are a hit! The gift will not only bring a smile to the little one's face but also help them grow and learn.
Screen-Free Toys for 3 Year Old Boy
In today's digital age, the allure of screens is ever-present. So, choosing screen-free toys and gifts for 3-year-old boys is an important consideration.
These early years are a formative period for children. Research shows that spending too much time on screens can be harmful to development. So, screen-free toys provide a refreshing break from digital devices. They can also help children build many important skills that will serve them in school and life.
One of the most significant advantages of screen-free toys is that they can ignite a child's imagination and creativity. Unlike screen-based activities that often provide pre-determined scenarios, screen-free toys encourage open-ended play. What does that mean? In simple terms, it means children think up their own ideas!
During screen time, children are passive. They watch what's on the screen. They don't have to think for themselves. During free play, they have to make decisions about what will happen next. They need to create and imagine their own worlds. They make up unique stories and develop problem-solving skills through play.
Furthermore, screen-free toys for 3 year old boys offer hands-on learning experiences. A few examples are: stacking blocks, piecing together puzzles, or creating artwork with crayons and paints. Through these activities, boys practice fine motor skills, hand-eye coordination, and dexterity. These skills are important for kids when they go to school.
Screen-free toys also play an important role in helping kids learn social skills and understanding emotions. Many of these toys are designed for cooperative play. They encourage children to interact with each other or family members. Board games, building sets, and group activities help children learn the importance of teamwork and communication.
Plus, children experience and notice emotions while playing. For example, if one child gets sad when they lose a game, the other might notice. They get the chance to practice comforting the other child. In other words, they get to practice empathy.
Lastly, these toys provide a healthy balance to screen time. Many parents are worried about the impact of excessive screen time on their children's development. Screen-free toys offer a much-needed alternative. They allow children to engage in enriching activities that do not involve screens. In this way, fun toys and games offer a well-rounded approach to children's early years of growth and learning.
In essence, screen-free toys for 3-year-old boys are not just playthings. They are tools that nurture creativity, motor skills, social development, and emotional intelligence. They set the stage for a brighter, more balanced future.
The Best Gifts for 3 Year Old Boys: 5 Top Gift Options
Below are the best gifts for 3 year old boys. They are sure to be a hit with both the special little one and their parents:
1. Surfer Balance Board
This is definitely among the top toys for 3 year old boys, thanks to its versatility. Rock, sway, and balance on the surfer balance board for hours of fun.
For wiggly little boys, this is the ultimate fun toy! They can use their imagination to turn the surfer into a boat or imagine that it's a bridge for trucks. This amazing wooden toy is sure to keep the 3-year-old in your life very active and moving. 
Made of carefully sanded wood, the surfer balance board is safe. Plus, it will grow with the boy well into adolescence! That's right, they can use it alongside their parent, as the surfer is made to hold up to 485 pounds.
2. Acrobat Balance Beam
When it comes to toys for 3 year old boy, the acrobat balance beam is among the top contenders. The acrobat balance beam comes with 5 connectors and 4 beams. That way, your 3 year old can come up with a whole range of possible designs.
The balance aspect of the beams means the child will get lots of exercise and also work on important gross motor skills. Additionally, the acrobat balance beam can be great for pretend play. It's a bridge, it's a road, it's the only safe place because the floor is lava! What's not to love about this fun toy?
The balance beam set is a top choice of toys for 3 year old boys who are perfecting their balancing skills. It provides great indoor play for rainy days. Made of plywood, pine, and safe finishes, the play possibilities are endless.
3. Stepping Stones

The active 3 year old in your life will love these stepping stones. Brightly colored and sturdy, children love stepping across the stones. With these stepping stones, 3 year olds develop their sense of balance and spatial orientation.
Furthermore, little ones can get creative by making an obstacle course or playing pretend. Or, practice color sorting by placing objects from around the home on top of each stone. The possibilities for learning and play are endless! These stepping stones are easily among the best gifts for a 3 year old boy. 
4. Pikler Triangle
Are you looking for the best toys for 3 year old boys? The Pikler Triangle has to be up high on the list of best gifts for 3 year old boy. It provides a safe space for toddlers and young children to climb, slide, and get their wiggles out! An ideal jungle gym, the Pikler Triangle provides hours of fun, indoor play.
Or, turn this climber into a tent by draping a blanket overtop of it. Now, it's a cozy cave where children can hide with their stuffed animals. Pretend play possibilities with the Pikler triangle are endless.
Durable and stable, our Pikler Triangle set is a great investment that will last until your recipient weighs over 100 pounds. Plus, the Pikler folds away for easy storage when not in use.  It's one of the top toys for 3 year old boys!
5. Mini Cutter and Mini Chef Apron and Hat Set
The best educational toys for 3 year olds teach them practical life skills. This gift of child-friendly kitchen supplies will help the 3 year old boy in your life learn to cook. Not only will this boost their independence, but cooking can also help children enjoy healthy foods.
The wooden mini cutter is a knife that makes cutting up cucumbers, cheese, and other foods safe. Add a hat and apron set, and you'll have a mini chef on your hands! 
Practical and Everyday Gifts for 3 Year Old Boy
Some of the best gifts for a 3-year-old boy can be thoughtful choices. Practical gifts that serve a purpose can also be fun and loved by the special 3 year old in your life! These gifts not only bring joy to the child but are also appreciated by parents and caregivers.
Consider clothing as one of the practical gifts. While it may not sound exciting clothing can be a top gift for a 3 year old boy. Try picking out clothing with fun prints or featuring the child's favorite characters. That way, you can turn this everyday necessity into a delightful surprise.
Practical gifts like clothing help children learn about self-care as they become more independent in dressing themselves. Another practical gift option is themed school supplies. Backpacks, lunchboxes, and water bottles are just a few ideas. Search for items adorned with a child's favorite cartoon characters or superheroes.
Or, opt for personalized items! These products can make the transition to preschool or daycare more fun. Plus, they not only serve a functional purpose but also spark enthusiasm for learning and attending daycare or preschool.
Do you need more ideas? Try items that encourage good hygiene habits! Some great gifts for 3 year old boys include toothbrushes or bath sets. Try finding sets that feature beloved characters.
That can make daily routines more engaging for young children. These gifts promote a sense of responsibility as kids take charge of their personal care.
Alternative and Experience Gifts for 3 Year Old Boy
Alternative and experience gifts for a 3-year-old boy can be a refreshing departure from traditional material presents. They offer memorable and enriching experiences. These gifts prioritize quality time, exploration, and building lasting memories. If you want something tangible, snap a few photos as you go and then print them so you have a souvenir. You might even create a scrapbook together!
One alternative gift idea is the gift of a membership or season pass to a local museum, zoo, or children's science center. These memberships provide access to engaging educational experiences that can inspire curiosity and a love for learning. Exploring interactive exhibits, observing animals, and participating in hands-on activities at such venues can be both entertaining and educational for a young child.
Another fantastic alternative gift is enrolling the child in a class or activity that aligns with their interests. This could be a swimming lesson, art class, music class, or even a sports program. These experiences expose the child to new skills, help build confidence, and foster social interactions with other kids their age.
Consider planning a special day out as a gift, such as a trip to an amusement park, a nature reserve, or a children's theater production. These outings provide opportunities for bonding and adventure while creating cherished memories for the child and their family.
A unique and meaningful alternative gift is a custom-made storybook featuring the child as the main character. Personalized books allow the child to immerse themselves in an imaginative world tailored to their interests and experiences, making reading a highly engaging and personal activity.
Don't be afraid to depart from the traditional. Gifts for a 3-year-old boy that offer a departure from the norm can also be fun. These examples focus on creating lasting memories, encouraging learning, and fostering meaningful experiences. These gifts not only provide entertainment but also contribute to a child's personal growth, creativity, and connection with their caregivers and the world around them.
Choosing a Gift for 3 Year Old Boy
Ultimately, the joy and excitement on the child's face when they receive a well-chosen gift make the effort worthwhile. It's wonderful to contribute to their early years of learning and discovery.
So, embrace the joy of gift-giving and make a 3-year-old's day with a thoughtful and age-appropriate present. Any of these fabulous toys for 3 year old boys are sure to be favorites for years to come. Which one will you gift?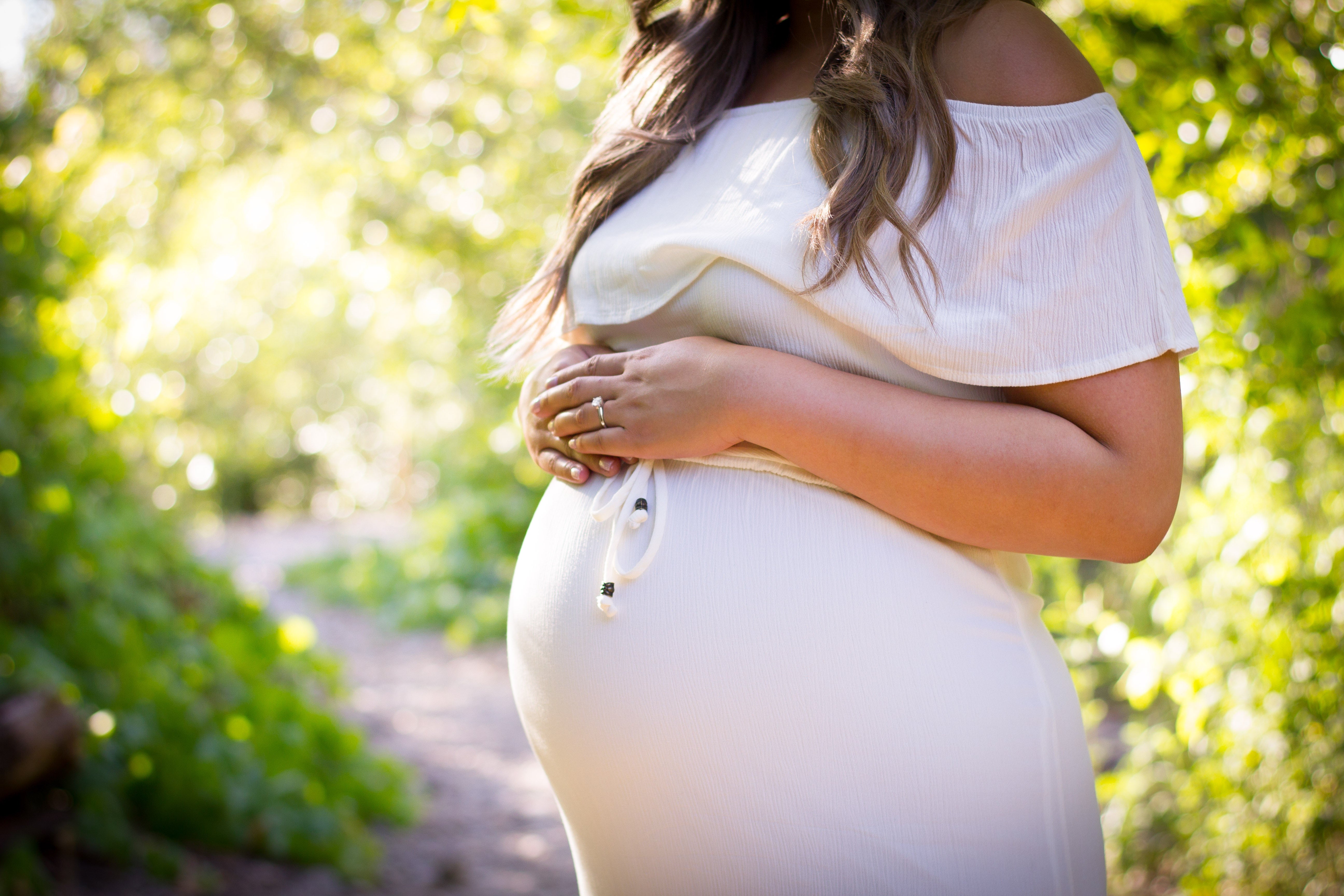 The Top 7 Best Prenatal Vitamins
Finding out you're pregnant is an emotional event. It can feel exciting and overwhelming all at once. Suddenly, your body is growing a beautiful new human being! Picking out the best prenatal vitam...