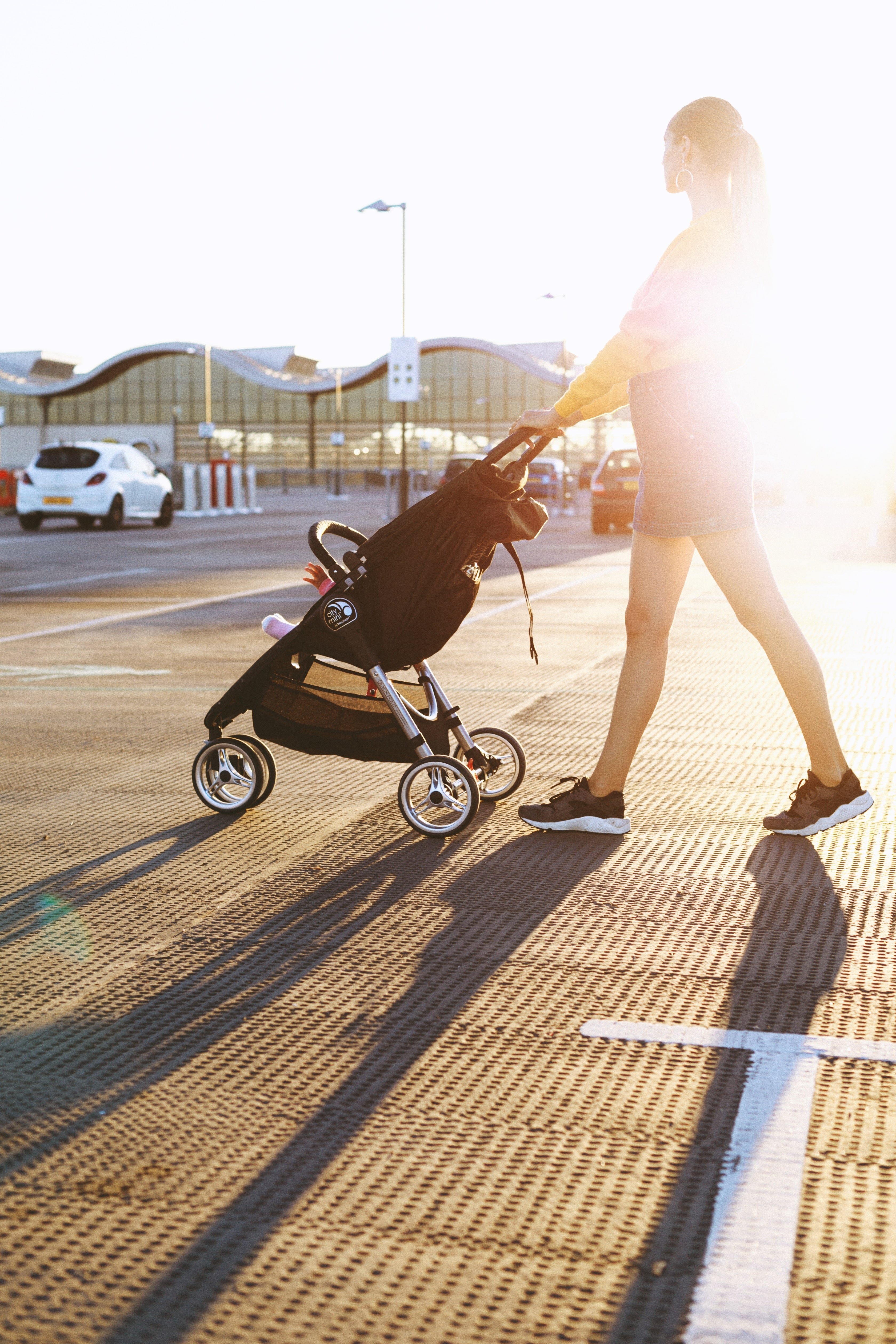 Top 16 Best Travel Strollers of 2023
This article contains affiliate links, which means we may earn a commission if you make a purchase through the provided links. We only recommend products or services that we believe will add value to our audience. 
Traveling around the world with your baby is one of the best gifts you can give them. The best travel stroller can truly make or break your adventure. Today's travel strollers make it easy for your baby to nap while you enjoy a meal. Glide through museums and airports without straining your back trying to carry your toddler and multiple bags.
Discover our best travel strollers of 2023 including the best travel stroller for toddlers, infants, and rougher terrains. With these top-rated options, explore new destinations easily. Knowing that your little one is safe, comfortable, and ready to join in on the adventure is the best feeling.
Whether you're exploring bustling city streets or tackling rugged trails, these travel strollers will meet your needs. Say goodbye to travel-related parenting stress and hello to priceless memories with your baby by your side.
Best Travel Strollers for Lightweight Travel
When it comes to lightweight travel strollers, portability and ease of use are key. The best travel strollers of 2023 offer parents a hassle-free way to explore the world with their little ones. Designed for on-the-go convenience, they fold up compactly, making them perfect for plane rides, road trips, and urban adventures.
From navigating crowded airports to winding cobblestone streets, these lightweight strollers make your journey pleasant. Whether you're in need of a reliable stroller for an infant or a toddler, our top picks have you covered. Say goodbye to bulky, cumbersome options and hello to the freedom of effortless, lightweight travel with your child.
1. Best Travel System Stroller for Infants: Nuna TRIV™ next- $700
Overall the Nuna TRIV™ next is a gem. It functions perfectly as a travel system stroller for toddlers or for your infant. Pop the car seat in and out for easy transfers between the car and stroller.
From the adjustable handlebars to the smooth ride and reclining seat, the Nuna team thought of everything when creating this stroller. It even has a rain cover in case a cloud rolls in while you're out exploring. We also love its large storage basket so that you can carry all of your baby gear.
Pros:
The Nuna TRIV™ is easy to fold, collapsing in just one simple movement!

It stands on its own completely collapsed.

Car seat adapters work with the Nuna PIPA infant car seat.

Seat can face both ways so that you can see your baby.

Greenguard Gold certified.
Cons:
Can be a bit tricky to manage on curbs.
2. Best Travel Stroller that Grows with Your Child: YOYO² BabyZen - From $429.00
Adaptable is the best way to describe the best travel stroller that grows with your child. From the infant stage to toddler, this stroller is completely adaptable. When traveling, you can detatch the YOYO bassinet and easily set your baby up wherever you'd like. It's also a stroller and car seat combo for compatible car seats.
Pros:
When collapsed, you can carry it over your shoulder.

Comes with carrying bag for easy storage in an overhead bin or your trunk.

Lightweight, compact stroller that lasts through toddlerhood.
Cons:
Customized add-ons incur an additional cost.

While the fold and unfold maneuver looks simple, it can be challenging to master.
Weighing 13.6 pounds, this stroller is impressively light. Yet, it can handle a 55-pound toddler with ease, while most other strollers top out at 50 pounds. It also adapts as the best stroller-car seat combo when you add on a car seat adapter.
Use this travel stroller from the infant days well into toddlerhood. The bumper bar is great to keep your older toddler safe when you don't want to strap them in.
Pros:
A lightweight option that's overhead bin travel-friendly.

High weight limit of 55 pounds.

Easy to use magnetic 3 point harness.

Includes a travel cover for protection.
Cons:
The small wheels might struggle on rugged terrain.

The fold and unfold mechanism could be easier to manage.
4. Best Travel System Stroller: UPPAbaby MUNA V2 - $449.99
Do you have a toddler and an infant? For families with more than one child, consider this travel stroller with upgrade options. The MUNA V2 has a piggyback option that allows your toddler to ride along behind your infant.
The MUNA V2 also offers other upgrades like a snack tray when your little one needs some goldfish. Plus, it has all the conveniences of a full-size stroller such as a bumper bar, leg rest, and adjustable recline. It gets better. The MUNA V2 is also compatible with many car seats.
Pros:
Compact, yet full of features.

Has a shoulder strap for easy carrying.

Offers many useful upgrades.

Travel system compatible.

Has a peephole window to see baby.
Cons:
Not ideal for rough terrain.

Harness straps may be uncomfortable in some positions.
5. Best Travel Stroller for Toddler: Bugaboo Butterfly - $449.99
This might be the only travel stroller that lives up to the claim that it can fold up single-handedly. Simply press the buttons and give it a push. That's a major plus when you're on the road and handling a fussy baby or toddler.
It's also compatible with travel thanks to the shoulder strap that makes it easy to cart around. Plus, it's overhead bin-friendly. If you like all the bells and whistles, add on a bumper bar, cup holder, and more.
Pros:
The biggest, most robust under-seat basket for holding your diaper bag.

Compatible with travel systems, car seats, and upgrades.

Carry it over your shoulder for easy travel.

Very easy to fold with just one hand.
Cons:
It doesn't recline completely.

While compact, it isn't as small as some of the other options.
If you're on a budget, this travel stroller has exactly what you need to function without the hefty price tag. It slings easily over your shoulder or turns into a backpack when not in use. Ultimately, it's as compact as umbrella strollers without being flimsy.
Plus, you can throw the seat cover into the washing machine after a trip! For naptime, it reclines so your little one can get in a good sleep.
Pros:
High weight limit of 55 pounds.

Easy to fold and unfold.

Adaptable for use with infants.
Cons:
Straps are difficult to adjust.

Not compatible with car seats.

You might bump the brake by accident while walking.
Best Strollers for Unique Travel Needs
Not all families are the same, and not all travelers have the same needs. Some prefer to get out into the woods, while others stay in the city. Some need all of the comforts of home, while others are minimalistic. If you're looking for something different that fits your personality, try one of these unique strollers made with you in mind.
This smart stroller has its own app! Get help pushing your child up hills with this electric stroller. Plus, you can program it to rock back and forth like a baby swing, lulling your baby to sleep. With a number of upgrades and features, the Cybex electric stroller offers cutting-edge technology.
Pros:
Offers travel system upgrades.

Makes it easy to push your heavy toddlers in hilly cities.

Helps you get your baby comfortable and sleepy on the go.

Offers many design and color options.
Cons:
This stroller weighs 27 pounds.

Although it folds down, it isn't nearly as compact as your average travel stroller.

The features of this stroller come with a high price tag.
Don't worry about fussing with attachments with this 2 in 1 stroller car seat combo. Instead, it collapses, wheels and all, into a safe and effective car seat. You don't even have to remove your sleeping baby from the car seat when transforming the Doona into a stroller. Now, that's a parenting win everyone can celebrate.
Pros:
There is no assembly required.

Ideal for travel, as you can use the car seat as your infant's seat while flying.

Simple to use and easy to fold and unfold.
Cons:
This stroller is ideal for babies and toddlers 35 pounds and under.
9. Best Travel Stroller for City Visits: Joolz Hub+ - $499
This city stroller features a jumbo canopy perfect for blocking out the sun. It also has larger-than-average wheels, making it easier to navigate curbs. The seat is reversible, so baby can face you or the exciting world around them.
Another great feature is the footrest and recline option, giving you a great spot for naps on the go. A shoulder strap makes this stroller convenient to carry.
Pros:
Large storage basket for your diaper bag.

Comfortable, smooth ride for baby.

This company plants a tree when you buy a stroller.

Made from sustainable materials.

Adaptable with most car seats to use with your newborn.

10-year warranty that transfers to a new user if you hand it down.
Cons:
Although it folds down, it isn't the smallest or lightest travel stroller.
10. Best Full Size Stroller for Growing Families: UPPAbaby Vista V2 - $999.99
This stroller stands out for its hefty storage basket and capacity for turning into a double stroller. Pack up to 30 pounds of groceries or extras in the V2 storage basket. Plus, the stroller can hold 2 toddler seats, or an infant and toddler seat at the same time. Score!
Yet, it comes at a price. This beast of a stroller weighs 27 pounds, which is on the heavier side.
Pros:
Suitable for babies from newborn to 50 pounds.

Accommodates two children. Plus, capacity to add a 3rd with the piggyback upgrade.

Comes with bug and rain shields to keep your child safe and dry wherever you're exploring.

Compatible with many car seats.

Reversible seat positions so your baby can face you or the world.
Cons:
The stroller is on the heavy side.
The Dune took the assignment of creating a stroller that folds down easily and stands freely. They knocked it out of the park by not only achieving this goal but also ensuring that only the wheels touch the ground. Another special feature is an extended sun sail that can cover your entire baby while they nap.
Pros:
Folds down to a compact size and stands freely.

Ideal from birth to 55 pounds.

Reversible seat for two seating options.
Cons:
Although the Dune is compact, it is on the heavier side for a travel stroller.
12. Best Compact City Stroller: Nuna Tavo next - $550
If you live in the city or your adventures take you to cosmopolitan destinations, consider the Nuna Tavo next. This stroller is compact and light without missing out on the features you need in a city stroller. We love its oversized canopy that gives baby the option to take a break in a busy environment. Or, pop it open when there's too much sun.
Pros:
Compact and light stroller.

Part of a complete travel system with Nuna car seats.

Large canopy for protection from the sun.

Greenguard Gold Certified.
Cons:
13. Best Travel Stroller for City Visits on a Budget: Mompush Wiz - $159.99
This best travel stroller is worth consideration thanks to its low cost and range of impressive features. It may not be the most compact stroller, but it delivers flexibility. Use the bassinet for your newborn. Then, turn the bassinet into the toddler seat which can face either direction.
Plus, the seat and basket are made of organic cotton, making this stroller an excellent choice.
Pros:
Reversible seat so baby can face you or the exciting city.

Converts from a bassinet into a toddler seat.

Simple folding mechanism.
Cons:
Although it folds down, it isn't the most compact stroller.
14. Best Double Stroller Option: Orbitbaby G5 Stroller - Starting at $1,165.00
Spin baby around for access from all angles with the G5 Stroller. Plus, an attachment can turn the G5 into a double stroller. Ideal for a newborn and a toddler, you can easily push two little ones with this stroller.
Customize the G5 to fit your needs and preferences. From bassinets to car seats, you can create the stroller of your dreams. It is the perfect fit for babies from birth to 50 pounds.
Pros:
Seamlessly move your baby from the car seat to the stroller.

Turn your baby in any direction.

Has zipper pockets in addition to a storage basket.

Tray on the handlebar for your keys, phone, etc.
Cons:
Although it does fold down, it isn't as small as most families would prefer for travel.

This stroller is on the heavy side.
15. Best Luxury Stroller for Infants: Stokke Xplory® X - $1,199.00
This unique design lifts your baby up so that you can chat while walking. Soak in all their coos and babble while shopping or exploring. Plus, that means less reaching and bending over. Instead, your baby is very accessible so that you can replace that lost binky or wipe their face.
Suitable for newborns up to 48.5 pounds, your baby will enjoy this stroller for a long time. As your baby grows, you can adjust the stroller to face the world. Folding the Stokke Xplory X does take more effort to fold than other models. However, its unique style makes it a fantastic choice for many families.
Pros:
A higher seat brings you closer to your baby.

Compatible with other Stokke products so that you can create a travel system.

The reversible seat offers two positions.

Ideal for use from the newborn stage.

Made from recycled fabrics.

5 point harness keeps the baby snugly in place.
Cons:
Bulkier and heavier than most travel strollers.

Takes a long time to fold.
If you like to get off the beaten path while traveling, this is the stroller for you. You can even get out on trails and hike or jog with this 3-wheeled all-terrain stroller. It can handle the outdoors with its waterproof canopy. You can also upgrade with a weather-proof attachment.
The Bob stroller also has a hand brake for easy control while jogging. Plus, it has a wrist strap for added safety. The cargo basket has a zip-top to keep your gear, snacks, and water bottle secured.
Despite its size, the stroller easily folds up in one simple movement.
Pros:
This hefty stroller handles kids up to 75 pounds.

The robust wheels offer a smooth ride.

It can handle rough, rugged terrain.
Cons:
It folds down but is on the larger size.

Is not compatible with infant car seats.
Choosing the Best Travel Stroller
Selecting the best travel stroller is a crucial decision for parents on the move. It's all about striking a balance between convenience and comfort for both you and your little one. Consider factors like weight, compactness when folded, and durability.
It's also essential to check age recommendations. Some strollers are ideal for newborns. Others require adaptations for infants or simply won't work for newborns. The same is true for toddlers. Some strollers lack a bumper bar in favor of keeping the stroller as light as possible. That can be a dealbreaker for parents of toddlers.
Yet, other travel strollers are more adaptable. These options allow you to change out inserts or car seats. That way, you can use the same travel stroller for your baby from infancy through toddlerhood. You won't need to learn how a new stroller works or spend the extra cash.
Another consideration is how often you'll travel. The more you'll be in and out of airports, the more important it is to choose a lightweight stroller. Yet, if you're exploring off-the-beaten-path destinations, you might put up with a bulkier stroller that's more robust.
The perfect travel stroller should accommodate your lifestyle and the unique demands of your journey. By doing thorough research and reading reviews, you can confidently choose a travel stroller. The ultimate goal is to simplify your adventures while keeping a smile on your baby's face.
Do you have a favorite travel stroller? Let us know which is your top pick!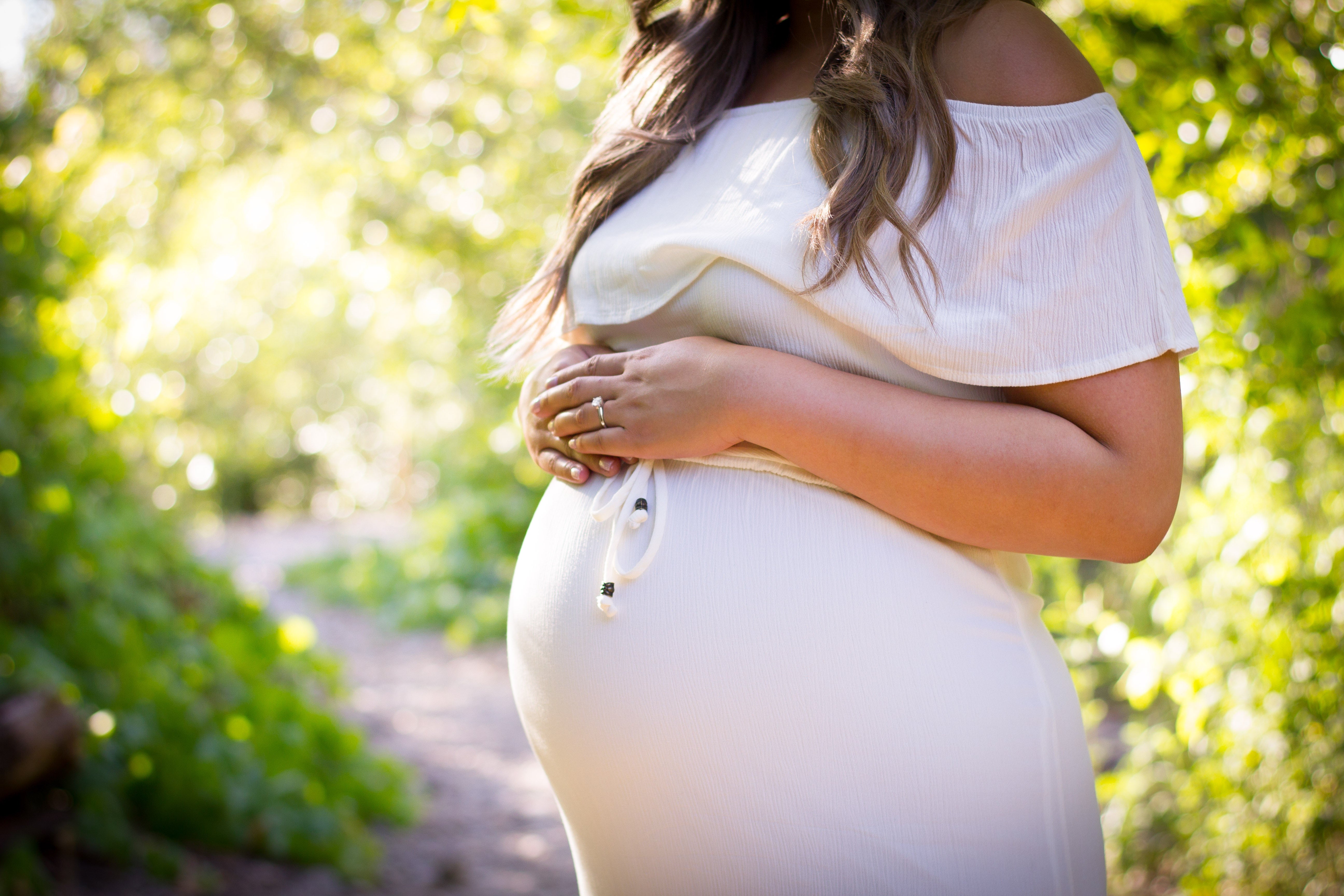 The Top 7 Best Prenatal Vitamins
Finding out you're pregnant is an emotional event. It can feel exciting and overwhelming all at once. Suddenly, your body is growing a beautiful new human being! Picking out the best prenatal vitam...