Top 5 Truly Non Toxic, Organic Play Mats Your Baby Will Love
Babies need to spend lots of time on the floor to get their tummy time and also to practice sitting. Toddlers also love playing on the floor. A cozy play mat can make all of this floor time more comfortable and safe. With an organic baby play mat, you can soften bumps on the head and keep your baby & toddler warm and comfortable while playing. 
Yet, when searching for play mats, it's important to consider the safety of your precious little one. You don't want your baby breathing in toxic off-gassing or chewing on a chemical-filled play mat. Fortunately, there are plenty of non toxic play mats that provide all of the benefits of a play mat without any drawbacks. 
Below, find the top 5 non toxic, organic play mats your baby is sure to love as the perfect tummy time mat. Note that all of these options are non-toxic, organic, and free of the following chemicals: formamide, fire-retardants, PU, PVC, BPA, BPS, Formaldehyde, Phthalates, EVA, Lead, and harmful VOCs. 
Image by Toki Mats
Toki offers the best non toxic play mat options on the market! Coming in three sizes, Toki mats foam mat can measure up to 7 by 5 feet, giving your little one plenty of space to play. The organic play mat by Toki features a great latex foam center made of rubber tree sap. That foam gives this non toxic play mat a spongy layer of protection without any unwanted chemicals. Plus, the baby mat is firm enough for playing with blocks and other toys. As if that wasn't enough, this organic play mat comes with a soft cotton cover you can easily wash. Both waterproof and cotton Toki mat covers come in a wide range of adorable designs you'll fall in love with. 
Size - 40" x 40" (multiple sizes available)
Material -

 100%

 Organic Cotton + Latex Foam
Square shaped
Cover is machine washable 
Image by MakeMake Organics
Another adorable circular mat, this non toxic play mat is made out of organic cotton. Measuring 48 inches in diameter, this mat is easy to wash and dry to keep clean for your little one. While there are fewer designs to choose from than other brands, the ones they do offer are very sweet. 
Size - 48" D
Material - 100% Organic Cotton
Round shaped
Machine washable
Reversible for versatility
Image by Pillobebe
This organic cotton play mat is made exclusively of organic cotton. Soft, warm, and cozy, Pillobebe's 50 inch by 50 inch play mat is also completely non toxic. The removable cover comes in a range of patterns and you can opt for a single or double layer of cotton padding. That way, you can adjust based on whether you have carpeted or hardwood floors.  
Size - 47" x 47" (multiple sizes available)
Material -

 100%

 Organic Cotton
Square shaped
Machine washable
Handmade in the USA
Image by Pehr
Looking for something beyond a square shape? This circular organic cotton play mat is a great choice. The thick quilted mat is perfect for placing over hardwood floors. Plus, you can wash the whole 40 inch mat to keep it clean and fresh. All that's left is to choose one of the sweet, whimsical designs. 

Size - 40" D
Material -

 100%

 Organic Cotton
Round shaped
Machine washable
Image by Hemp Organic Life
This linen/hemp play mat measures 40 by 40 inches and comes in a wide range of sizes. While the mat is quite simple, we absolutely love quilted linen cover in a neutral color. The best part? Hemp is naturally antibacterial and antimicrobial, plus these mats are machine washable and dryer-friendly.
Size - 40" x 40" (multiple sizes available)
Material -

100% Linen + Hemp Fiber

Square shaped
Machine washable
Handmade in Ukraine
We'd love to snuggle on any of these fabulous non toxic playmats. These baby activity mat options are perfect for crawling, sitting up and rolling over. Which is your favorite tummy time baby playmat?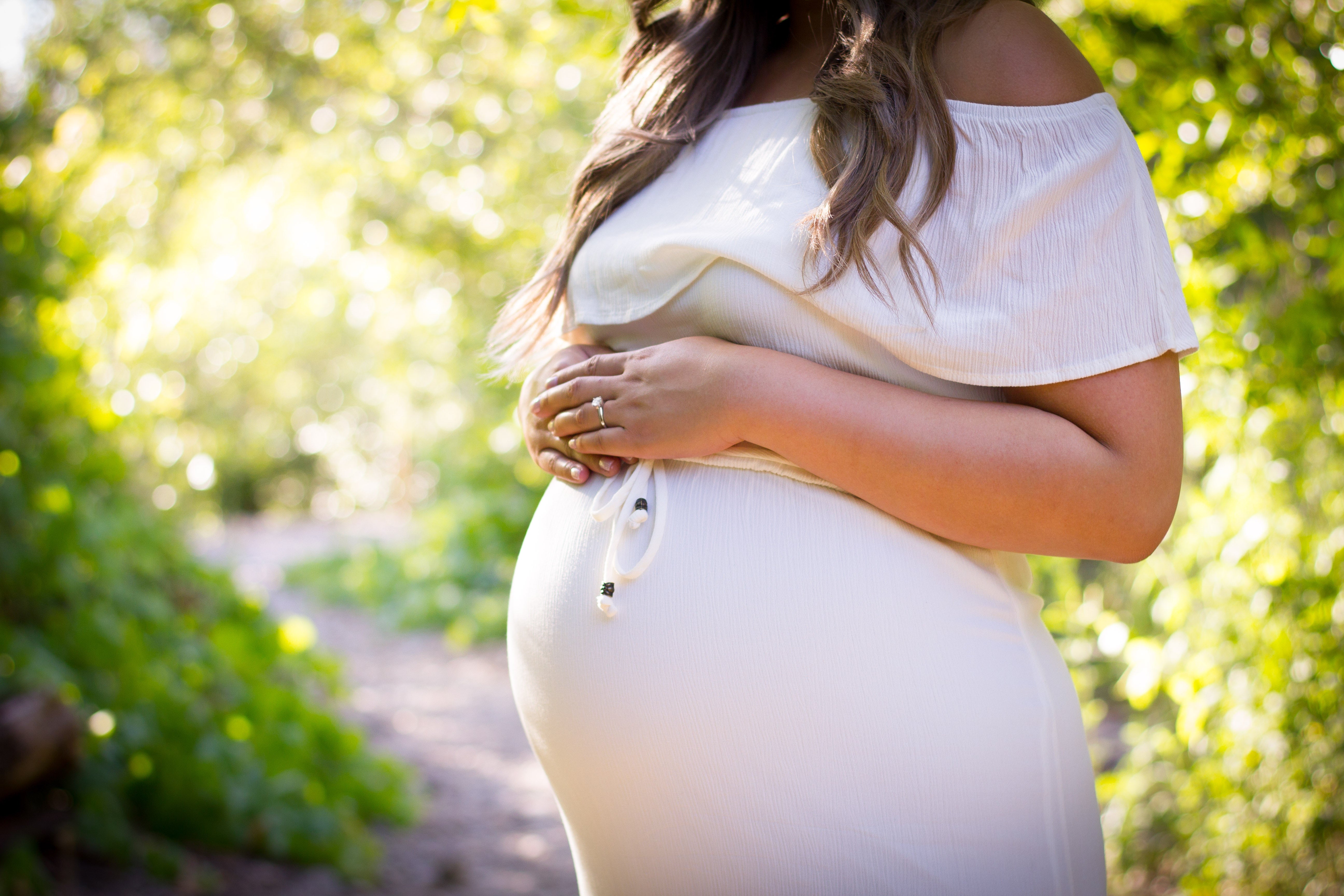 The Top 7 Best Prenatal Vitamins
Finding out you're pregnant is an emotional event. It can feel exciting and overwhelming all at once. Suddenly, your body is growing a beautiful new human being! Picking out the best prenatal vitam...