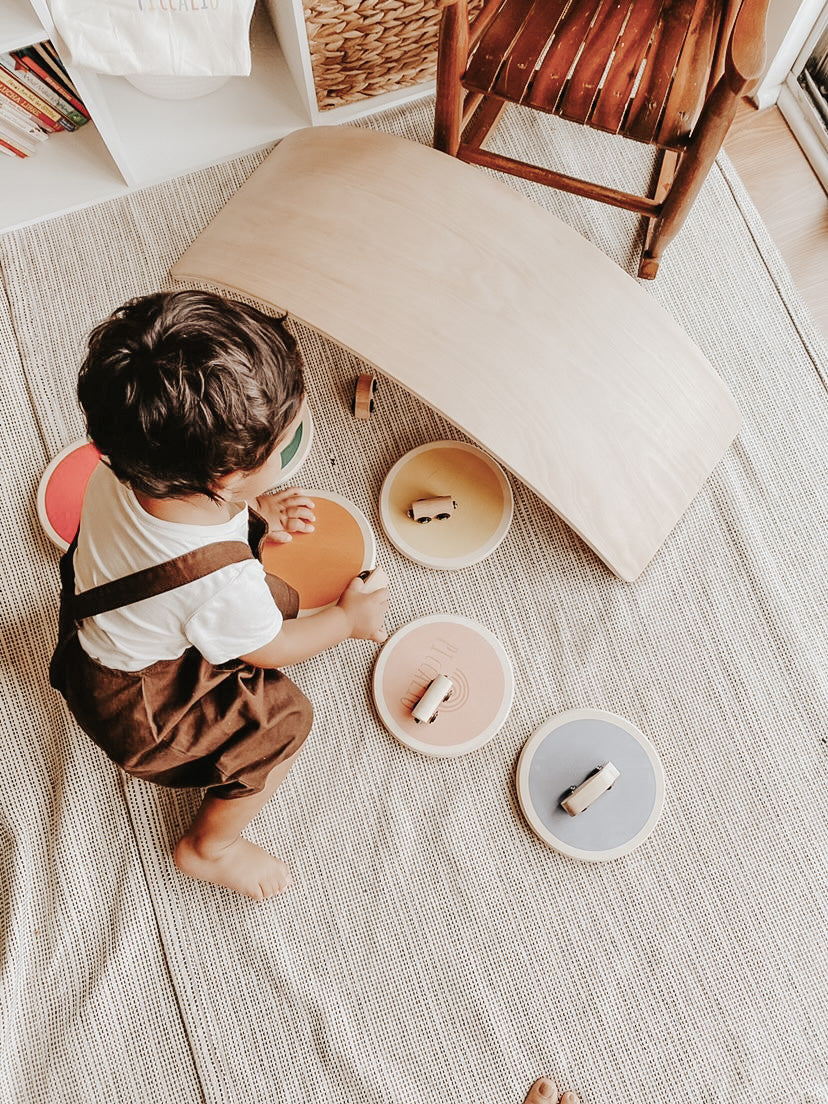 Wooden Toys vs. Plastic Toys: Which is Better and Why
Have you ever wondered what makes a good toy?
Thousands if not millions of toys are available online and in stores. So, how are you supposed to choose toys that will provide your child with hours of quality playtime instead of toys that they'll play with for 2 minutes and then drop like a hot potato?
According to research, "basic is better." For this reason, choosing wooden toys for toddlers and babies is often the best gift you can give to your children!
What makes wooden toys so great? 


Benefits of Wooden Toys
Wooden toys are well-known for supporting children's development. Experts recommend considering the following areas of child development when choosing toys:
Motor Skills
Scientific Reasoning and Exploration
Number Concepts
Problem Solving Strategies
Musical Awareness
Pre-literacy Experiences
Socioemotional Development
Wooden toys can help in many of these areas. For example, our mini surfer, mini stepping stones, mini acrobat wooden balance beam, and Pikler triangle all support the development of gross motor skills. By offering children the opportunity to balance and climb, children develop their vestibular systems and get essential sensory input that's necessary for development and growth. 
Plus, these toys promote exercise, something that is sorely missing for today's generation of children. Exercise is not only important for physical health, but also for brain health! It is through exercise that children can improve their academic performance and maintain a good mood. 
In addition, many wooden toys for babies and toddlers also help with other areas of childhood development. For example, wooden blocks can help children develop fine motor skills, explore science, and even count. Mini stepping stones can also help children develop number concepts as they count the stops they take. When playing pretend with the mini surfer, the wooden balance beam, or blocks, children can also learn new vocabulary words as they describe bridges, arches, boats, buildings, and whatever else they create.
Wooden Toys Vs. Plastic Toys: Safety and Sensory Experience
Wooden toys are also superior to plastic toys in many ways. For one, they are safer! Well-made wooden toys are made of natural materials that don't break or splinter. On the other hand, many plastic toys can break easily, creating sharp edges. Also, research has shown that many plastics are not safe and may contain harmful chemicals that can leech out when toddlers and babies chew on them. 
Another important consideration is the sensory experience provided by wooden toys for toddlers.  As Montessori said, "The senses, being explorers of the world, open the way to knowledge." In other words, sensory experiences are important for children's learning experiences. Wooden toys offer a greater sensory experience for children. There is more of a texture to wood than plastic. Plus, wood offers beautiful grains to observe instead of just plain colors. Finally, wood often offers a pleasant scent, whereas plastic doesn't.
Quality Over Quantity
Have you ever walked into a room and found yourself overwhelmed by the mess? Before you're able to get any work done, you feel like you just HAVE to clean up your office. That way, you can concentrate!
Children feel the same way about cluttered toy rooms full of so many options they become paralyzed. In fact, research shows that toddlers play longer and deeper when they are offered a small number of toys. The Montessori philosophy also makes this argument, suggesting that teachers and parents should offer a neat, organized selection of a few toys. According to Montessori, when the classroom or playroom is overwhelmed with too many choices and too much stimulation, children have a harder time concentrating.
What does this mean for parents? Instead of buying your children lots of toys, purchase fewer, but higher quality toys. If you feel that you already have too many toys, don't worry! You can always pack some of them away and offer only a smaller number of toys to play with. Then, you can switch out toys every few weeks or months to offer your child something new to play with. 
The bottom line is that wooden toys are always a great choice when choosing new toys for your child! Which wooden toy is your favorite?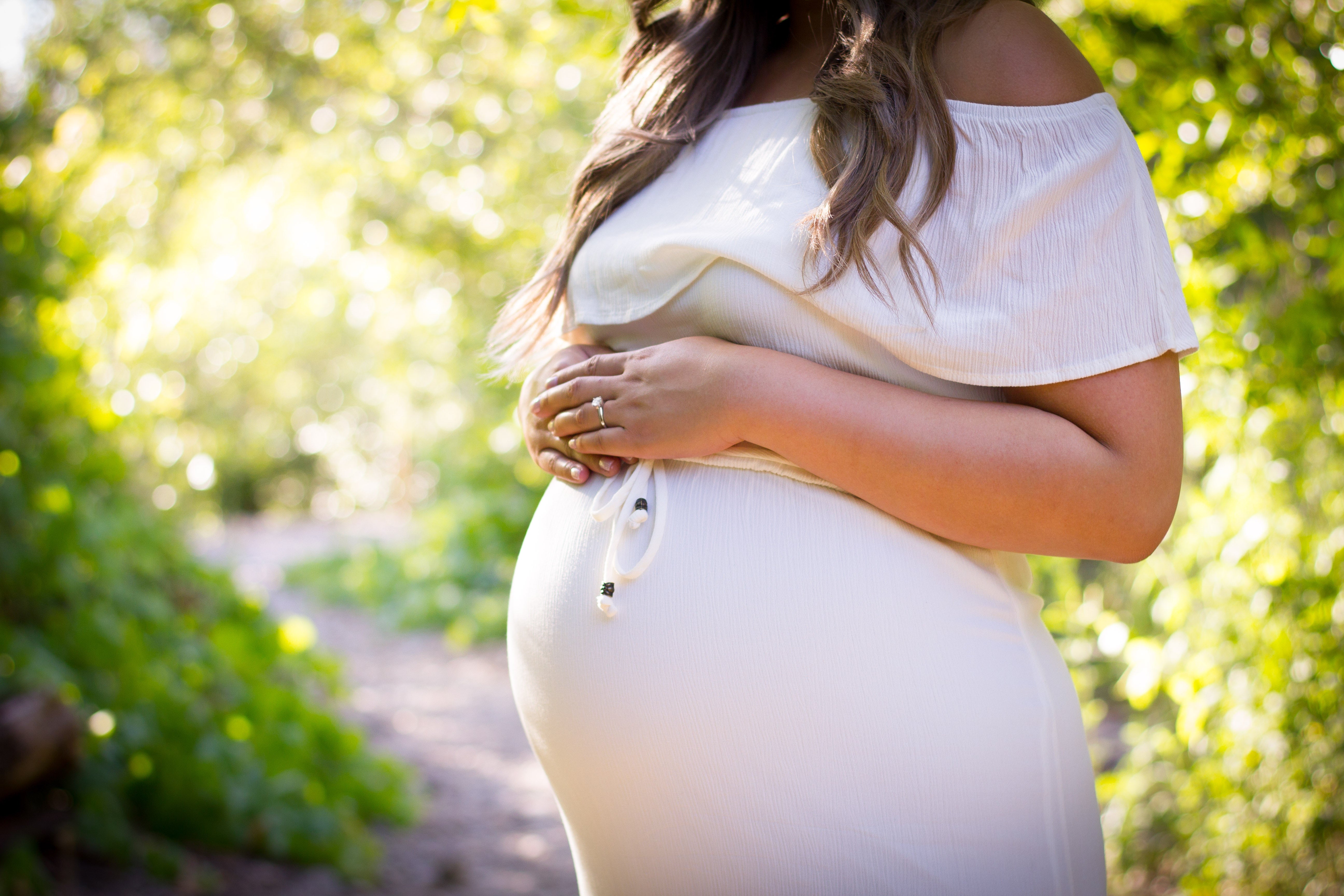 The Top 7 Best Prenatal Vitamins
Finding out you're pregnant is an emotional event. It can feel exciting and overwhelming all at once. Suddenly, your body is growing a beautiful new human being! Picking out the best prenatal vitam...