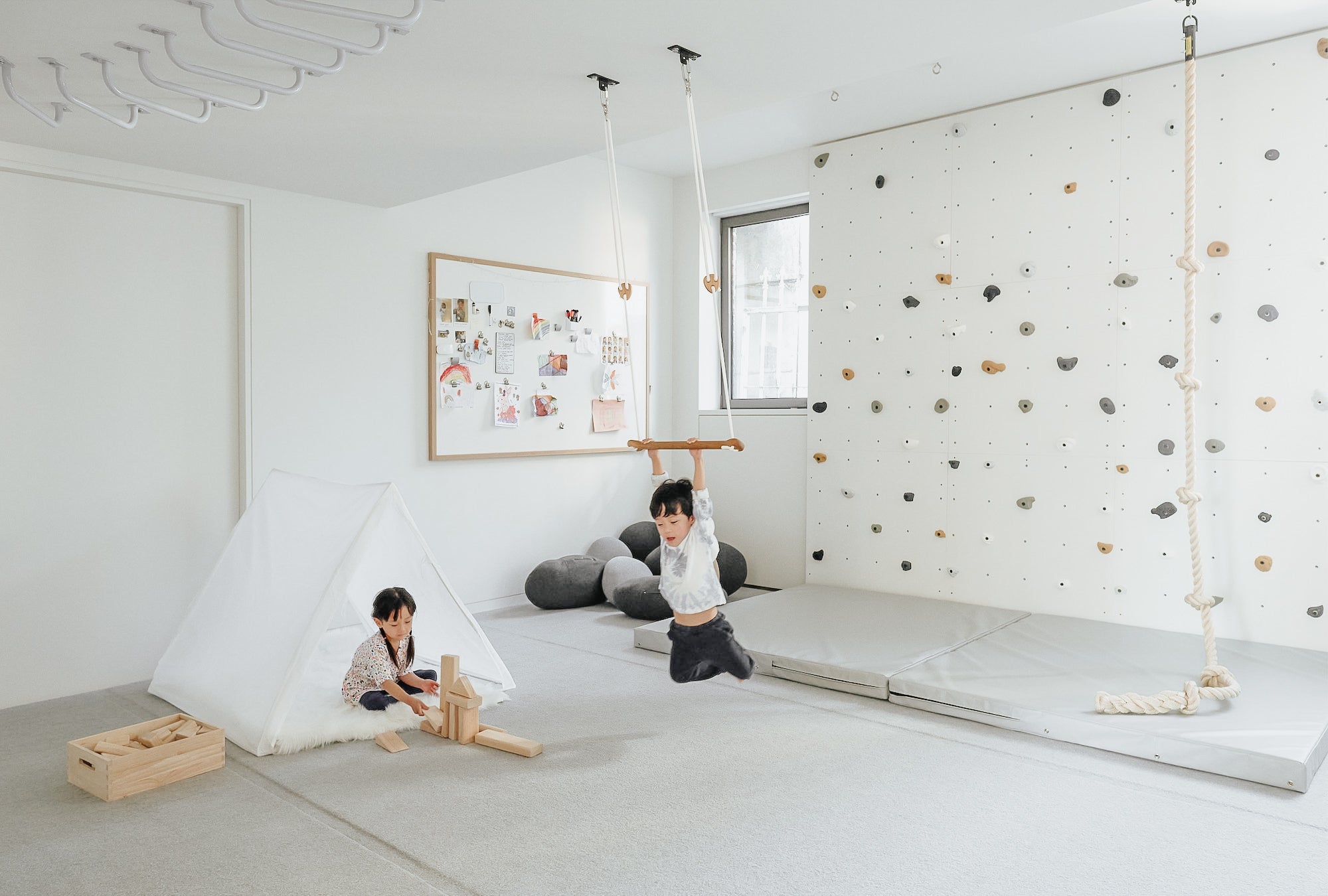 5 Fun Kids Playroom Designs to Inspire You
The picture-perfect kids' playroom is the one in which your children will play independently for hours on end. Giving them all the exercise, stimulation, and fun possible is the number one goal.
Yet, what is the perfect kids' playroom in reality? What features, toys and designs will achieve the goal?
We've put together five fun kids' playroom ideas to help get you inspired to create your own.


1. Swings and Movement Galore!
This playroom design has a little bit of everything. Featuring a large open space for climbing, swinging, running, and sliding, this playroom harnesses the boundless energy of children. 


Yet, it also offers quieter spaces such as the foam pit and a child-sized table for reading, drawing, and putting puzzles together. The adorable child-sized house creates space for imaginative play. Plus, the enormous blackboard wall gives children a canvas as big as their creativity!


This playroom is made complete with a kid-friendly storage unit for wooden toys, art supplies, blocks, and more.
2. Cozy Comfort
Featuring neutral tones, this comforting playroom is the perfect place for playing. Reflecting nature, the pile of rock-like pillows is fun for building forts or settling in to read a good book. Plenty of climbing and swinging structures are also available, giving kids that vestibular and sensory input they crave. A luminous tent offers a cozy place to snuggle up with a book or pretend to go camping.

The expansive free space gives children plenty of room to play with blocks, mini stepping stones, a mini surfer board, balance beams, and more!

3. Believe in Yourself

This "Believe in Yourself" playroom is full of fun playroom ideas and themes. Featuring several separate environments, this playroom has it all. The ping pong table, TV, and swings provide a great area for family time or playing with friends. A table and chairs make space for drawing and coloring. The loft/treehouse gives kids space for imaginative play and hiding away. Finally, an active area featuring a rock wall, climbing ropes, a swing, and stepping stones gives kids plenty of space
to exercise
.

4. Bright Color Theme
This cheerful, brightly colored room is the perfect playroom inspiration for those who want to achieve a radiant vibe. Adding splashes of color with the rock knobs and chairs, the playroom design exudes vibrance. 
Children can build gross motor skills with climbing equipment and swings. Then, when children are in a calmer mood, they can sit amongst the climbing cubes or work at the table. The table in this playroom is notable, as it holds a paper roll. Children will never run out of paper or room for their drawings with this fun feature!
5. Clubhouse


The main feature in this adorable toddler playroom is a clubhouse. A ladder is built into the wall, giving kids a fun and exclusive hideaway. The rest of the playhouse is a kitchen, which encourages imaginative play. 

In addition, this kids' playroom has a climbing area, foam pit, and mats for tumbling. The table, chairs, and carpeted areas provide space for quieter activities and games or arts and crafts. 

Are you bursting with playroom ideas yet? From exciting climbing areas to cozy nooks and arts and craft centers, each of these playrooms offers a perfect mix of spaces for kids to stay busy and have fun. Tell us in the comments below...what elements would you include in your dream playroom?
If you were inspired by these amazing playrooms, consider working with Smart Playrooms the company that designed the kids' playrooms featured above. Each playroom they create is conducive to healthy, educational fun for kids.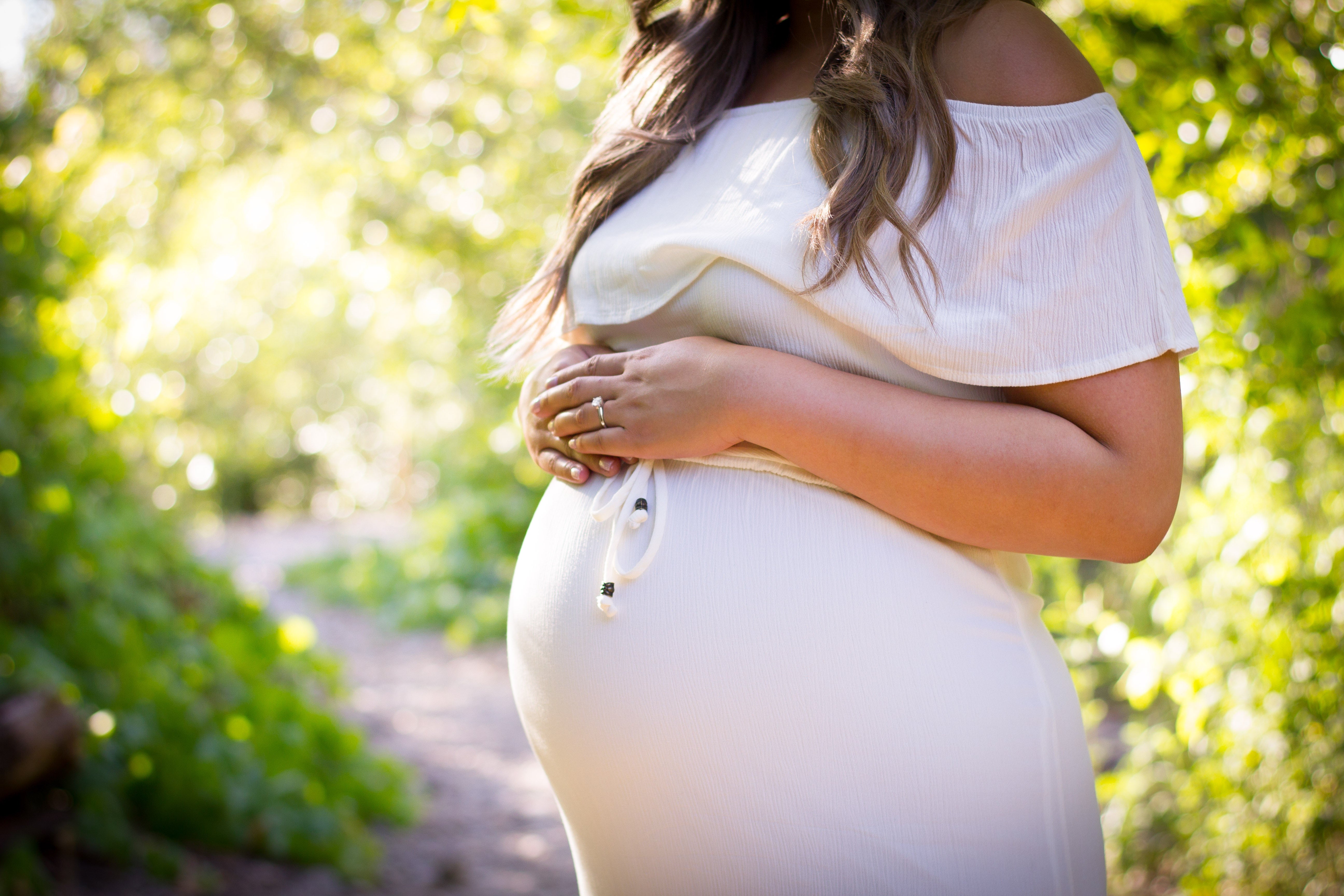 The Top 7 Best Prenatal Vitamins
Finding out you're pregnant is an emotional event. It can feel exciting and overwhelming all at once. Suddenly, your body is growing a beautiful new human being! Picking out the best prenatal vitam...