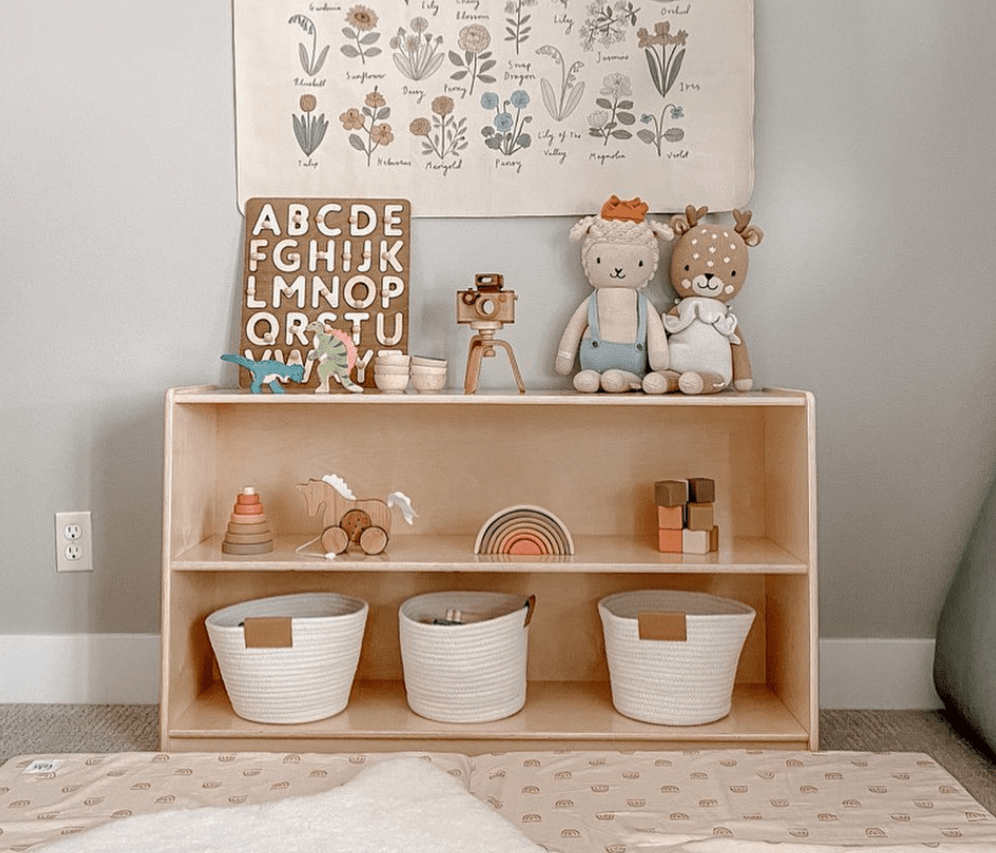 How to Set Up Your Montessori Bedroom: 7 Tips for Success
Are you looking to create a Montessori bedroom?
The Montessori method offers some great pointers for creating playrooms that will not only be fun, warm, and inviting, but help your child build important skills. 
If you're looking for Montessori playroom ideas, we're here to help. Check out these 7 tips that will help you transform your playroom into a Montessori wonderland:
Create a Calm, Beautiful Environment
Maria Montessori, the creator of the Montessori method, believed that too many decorations, posters, and stimulation would distract children. One of the main things children can gain through play and working with Montessori materials is concentration. So, the playroom should be designed to foster concentration.
As Montessori herself said:
"I then came to realize that everything about a child should not only be in order, but that it should be proportioned to the child's use, and that interest and concentration arise specifically from the elimination of what is confusing and superfluous."
As far as decor for your Montessori playroom, ppt for a few decorative photos or pieces of art, perhaps a cozy carpet, and simple shelves. 
Less is More
Don't go overboard with the toys you put out. Studies show that children actually play longer when fewer toys are available. 
If you already have many toys, simply rotate them. Put a few toys out on the shelves and switch them every few months, keeping the rest in storage. 
Plus, by having fewer toys out, the space is easier to keep neat and clean (now that's a real parenting win!).
Choose Toys Carefully
Toys can offer many opportunities for learning and skill development. Choose high quality toys such as wooden toys, Montessori materials, toys that encourage exercise, puzzles, and similar items. 
If you're looking for specific suggestions, the mini surfer balance board and mini balance beam are just a few great additions to your child's playroom. If you're limited on space and only have a bedroom playroom to work with, consider our mini stepping stones, which you can easily tuck away in the bag. 

Source: @floseb_mama

Add Child-Sized Furniture
Montessori believed that children should be able to move things around on their own in their space. That meant using child-sized chairs and tables. No playroom would be complete without a table and chair where your child can color, draw, or practice writing. You might also consider a comfortable child-sized easy chair.

Include Cleaning Supplies
Cleaning is a skill that helps children build independence and develop motor skills. Plus, plenty of young kids actually like cleaning, especially if they get to use special supplies. Montessori found that children took pride in keeping their space clean when provided with the proper tools.
You might keep a small area of cleaning supplies such as rags, a feather duster, and a dustpan and broom available so that your child can clean up as needed.
Add a Touch of Nature
Adding a plant or a pet fish to the playroom will teach your child responsibility and to appreciate nature. Your child will love taking care of their pet or plant. Plus, a potted plant or two can really add meaningful beauty to the space. Another consideration may be keeping a vase on a shelf. Then, invite your child to fill it with fresh flowers regularly.
Include a Reading Nook
Encourage reading in the playroom by including a small cozy corner with a basket of books. Whether your reading nook is a few pillows on a carpet, a child-sized rocking chair, or an armchair, your child is sure to love the invitation to read!
Use a Montessori Floor Bed
If you're working with a Montessori bedroom playroom, then you'll need a bed that matches the philosophy. For babies and toddlers, the Montessori floor bed is essential! As simple as a mattress on the floor, this type of bed promotes independence by allowing your child to get into and out of bed on their own. It can be a very empowering experience for children, while also providing a safe sleeping arrangement.
Source: @mylittlealonzos
With these tips and Montessori bedroom ideas, you're sure to create a wonderful place for your child. Do you have more questions about creating a quality playroom for your child? Ask us your questions below!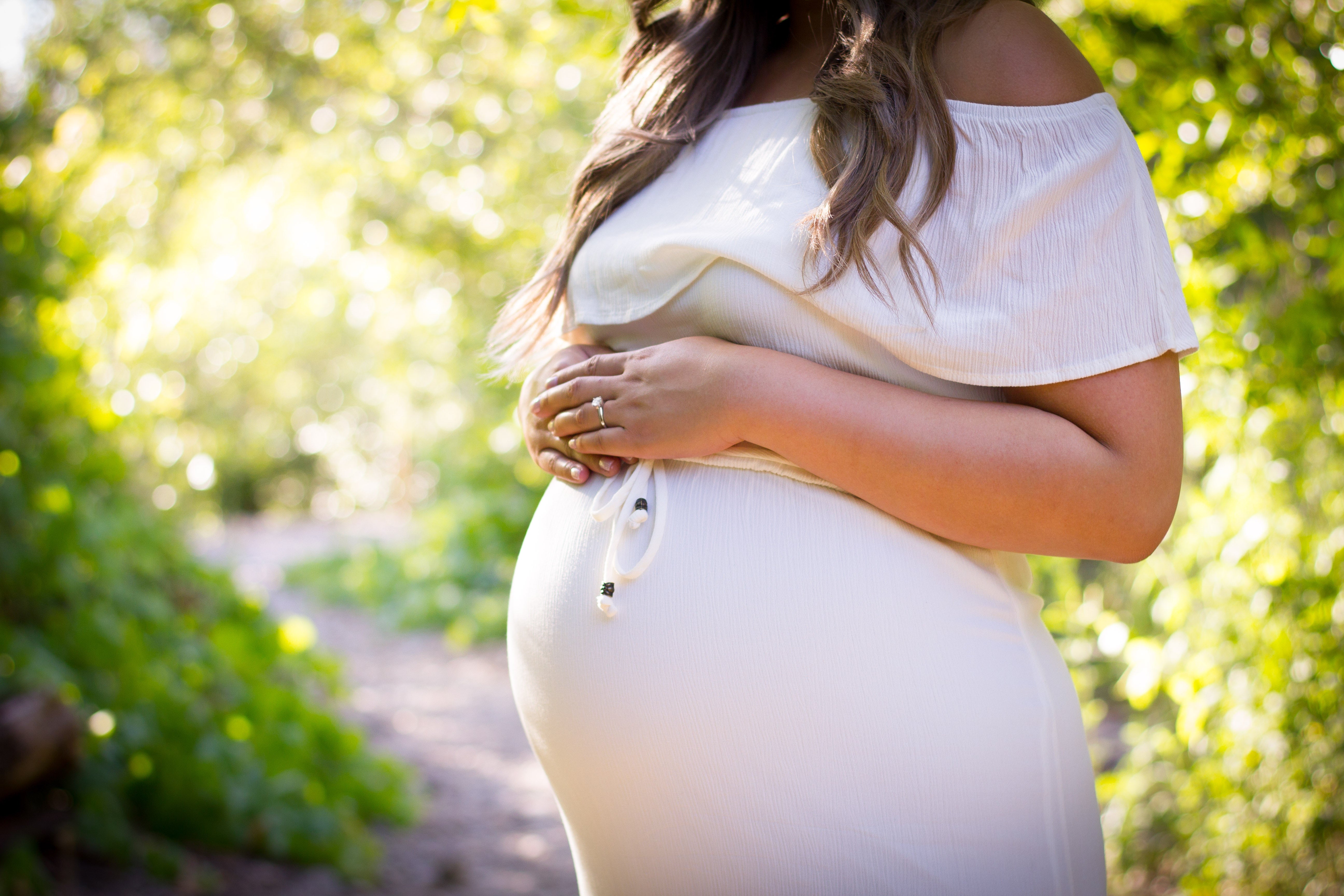 The Top 7 Best Prenatal Vitamins
Finding out you're pregnant is an emotional event. It can feel exciting and overwhelming all at once. Suddenly, your body is growing a beautiful new human being! Picking out the best prenatal vitam...